25 May

Coach Ehren Wallhoff Selected As 2017 Coach of the Year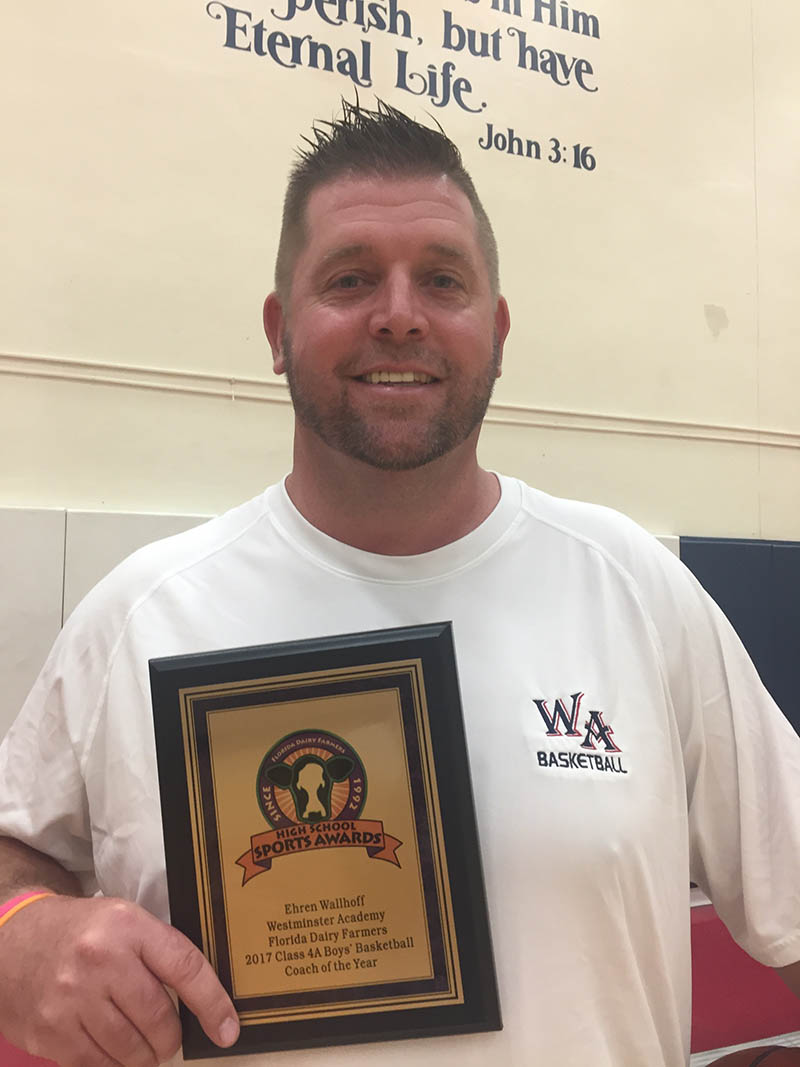 Florida's dairy farmers are proud sponsors of a unique high school sports awards program in the country, exemplifying their commitment to youth. Since 1992, the program has honored more than 5,000 of the top student‐athletes and coaches across the state and now recognizes all 30 FHSAA sanctioned and recognized sports. With past winners, Tim Tebow, Alex Rodriguez, Amare Stoudamire and more, the list of winners reads like a "who's who" of our state's athletes.
The program also emphasizes to young people the importance of keeping dairy a primary part of their diet. At on‐campus awards ceremonies, producers lead assemblies in a "milk toast," putting a face on the dairy industry for future generations.
We a proud to mention our very own Coach Ehren Wallhoff won Coach‐of‐the‐Year this year, for the part he played in our Varsity Men's Basketball team winning the 2017 4A State Championship, after a three‐step nomination and voting process. Before the conclusion of a sport's competitive season, the Florida Athletic Coaches Association (FACA) solicits each of its 24 district chairmen for nominations of top athletes and coaches in each classification. The district chairmen solicit the other coaches in their district for these nominations during the coaches' meetings that are held before the beginning of district championship play.
Congratulations Coach Wallhoff!