11 May

Alumni and Senior Luncheon and Chapel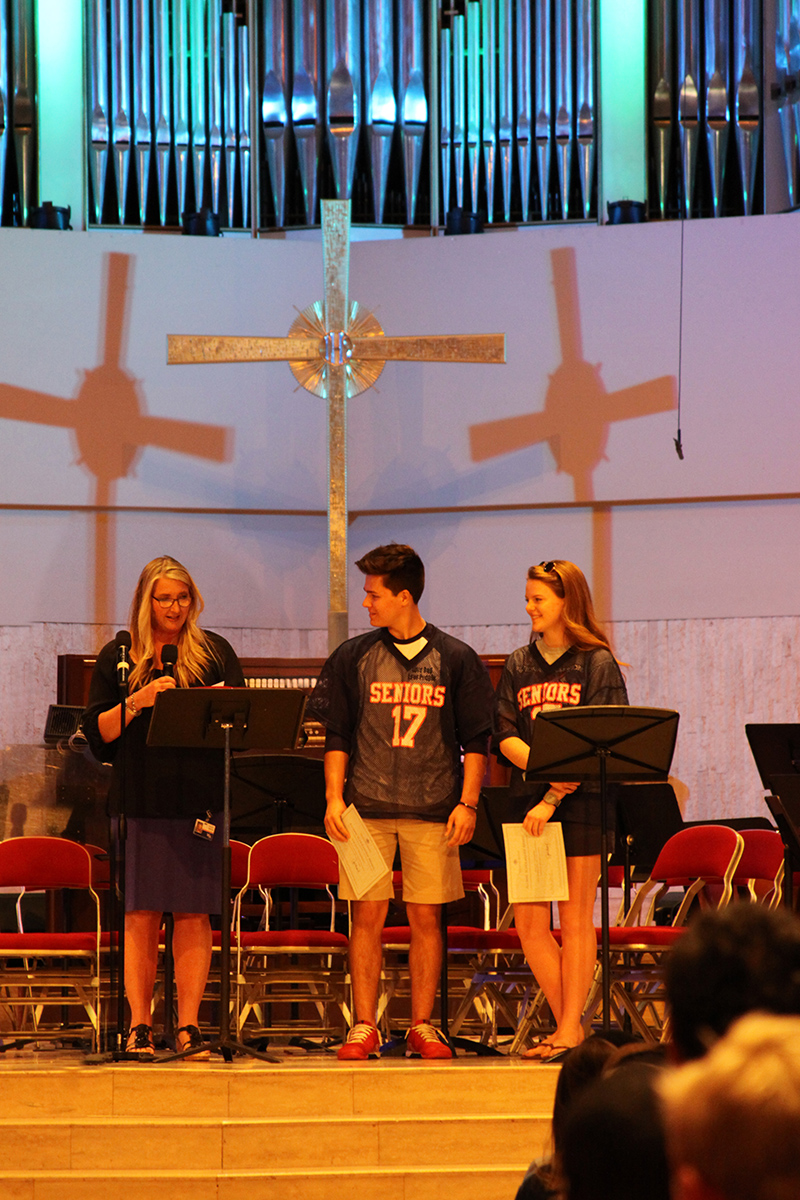 On Tuesday, May 9, the Alumni Association held their annual LaSpadas luncheon for seniors and alumni. The class of 2017 was welcomed into the Alumni Association and also challenged and encouraged by Aaron Bibbee '12, Victoria Israels '06 Miklausich, Erin Read '94 Proko and Ben Spangler '11, each with different backgrounds and stories of how God continued to work in their lives after graduating from WA.
The annual senior chapel was held in the Coral Ridge sanctuary prior to the luncheon. The chapel opened with Mrs. Hall, Alumni Association President, awarding scholarships from the Alumni Association to two deserving seniors: Haley Glenum and Vince Trombino. Then reflections on memories from the past and many funny stories were shared by faculty through videos and pictures. Mr. Jominy closed the chapel with a video of each of the seniors' handprints painted on his classroom wall along with their college name. Mrs. Hall will have a map in her classroom in the fall where she pins a picture of each graduate where they are attending college and her first graders pray for our alumni next school year.
Welcome to the Alumni Association, Class of 2017! Stay connected with your roots at WA! Family never graduates!