16 Apr

WA Students' Environmental Work Selected By Jane Goodall As Project Of The Month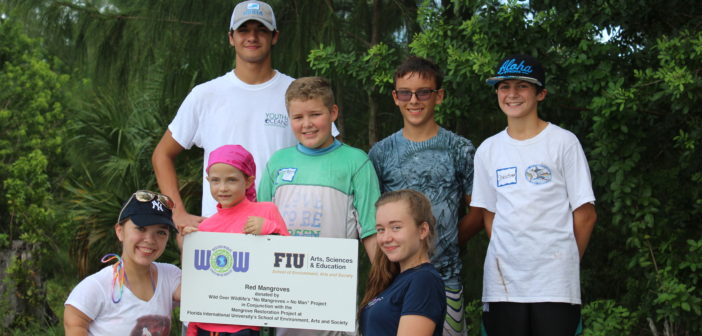 Congratulations to Christian, Derek, and Landon Petrisko on the selection of their "No Mangrove = No Man" project by Jane Goodall as her March Project of the Month. Christian, Derek, and Landon founded Wild Over Wildlife in 2009 as a voice for the voiceless animals of the world.
The mangrove project has many of the club members currently growing mangrove seedlings in their backyard, and hundreds of more seedlings are growing in the FIU shade house. Since the inception of this project in 2014, they have already transplanted thousands of seedlings in the South Florida area.
To learn more about the project click here.