03 Apr

Salute To Seuss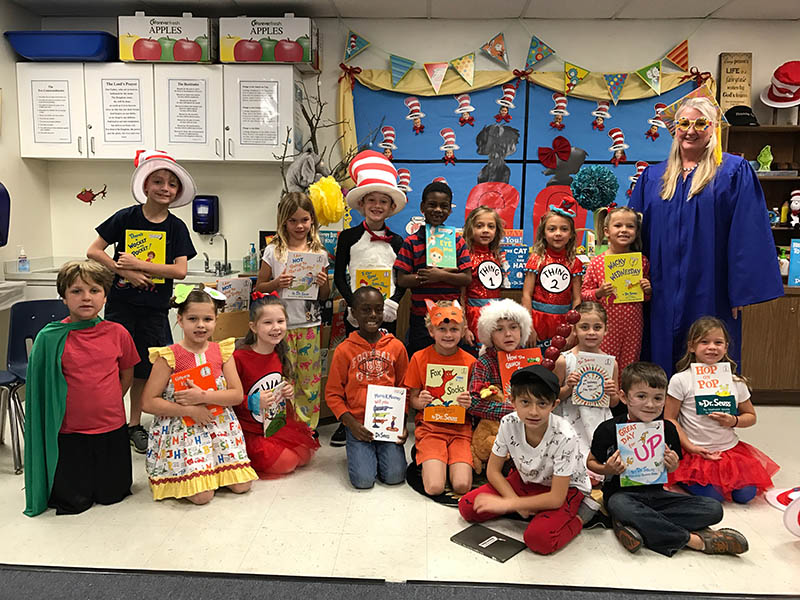 A big thank you for all our first‐grade parents did on Friday, March 31, to make Salute to Seuss a memorable time for our students! We wanted to give you a grand total of words that were read in class today.
Seventeen students participated
Sixteen books were read!
Their costumes looked great
and their tummies were fed!
We reviewed Dr. Seuss trivia
We learned a whole lot!
A memorable day
that will never be forgot!!!
We added up the words
It was 8,072!!!
That should make us all say
Yahoo! Yahoo! Yahoo!!!
"Don't cry because it's over…smile because it happened!"—Dr. Seuss