06 Apr

Men's Water Polo Advances To States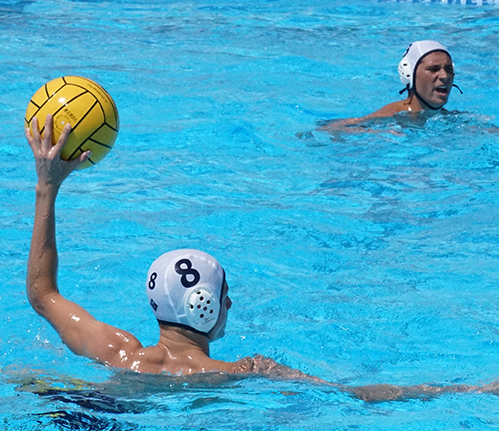 After a dominant performance against Pompano Beach High School for the District Championship, the team advanced to play Pembroke Pines Charter in the State Championship Play‐in Game. The Lions had three goals from junior, Chase Perry, three from freshman, Trent Shaw, two from eight‐grade student, Noah Sipowski, two from sophomore, Adam Warters, and one senior, Will Griswold,
After falling behind early 3–0, the team battled back behind a great defense and superb goalkeeping by junior, Billy Bevill, who had 14 saves. Early goals by Chase Perry, Adam Warters, and Trent Shaw helped set the stage for a pivotal third quarter where the Lions tied the game with two clutch goals by Noah Sipowski and then took the lead for good with a long distance shot by senior, Travis Singh.
The Lions will face a strong Winter Park team next in the State Quarterfinals at 2:00 p.m. at Ransom Everglades School in Miami on Friday, April 7. Go Lions!