20 Apr

Erika Hall Committed To Play Soccer At Gordon College!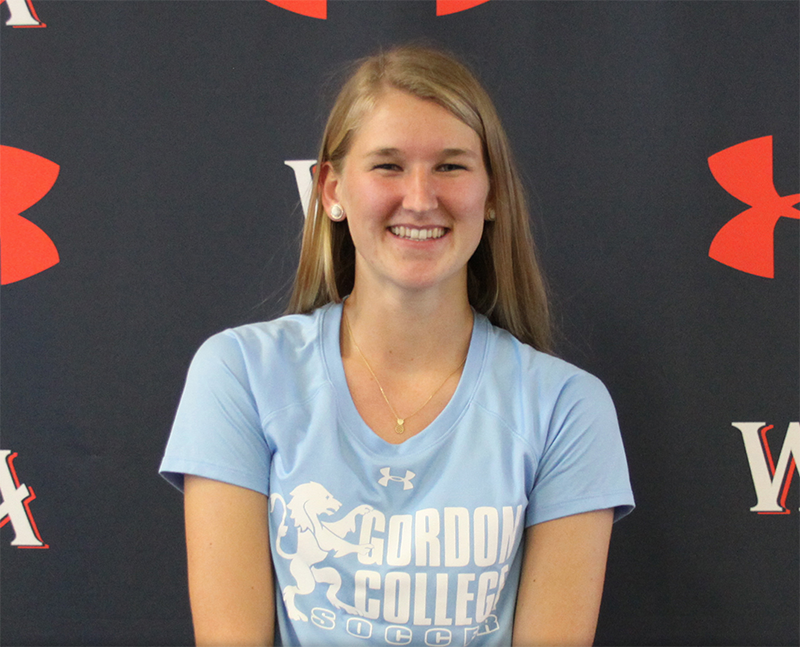 Surrounded by teammates, coaches, and family, Westminster Academy Lions soccer player, Erika Hall, has committed to play soccer in the 2017–18 season at Gordon College.
"Erika is an intelligent young lady who exhibits excellent leadership qualities toward her teammates and her role as team captain on the soccer team. Erika exhibits great responsibility and leadership traits with organizing soccer practice, daily devotions, and team warm‐up prior to the start of every game. This leadership requires, taking initiatives, management, and good communication skill sets to manage players and their anxiety, nervousness, even excitement especially when faced with regional competition.Erika is admired by her teammates and more so, because she knows when to exhibit authority, and does so respectfully. She has never failed the team or the league and exhibits strong managerial skills in controlling her teammates when such duty calls.Erika has the ability to play at the next level and will be an asset to Gordon College."— Coach Renwick
"I am so blessed and excited for the future God has planned for me. College is such a big chapter in anyone's life and I'm so thankful I get to go to Gordon to study and play soccer." – Erika Hall
Congratulations Erika!