13 Apr

Congratulations To Our Pinnacle Award Winners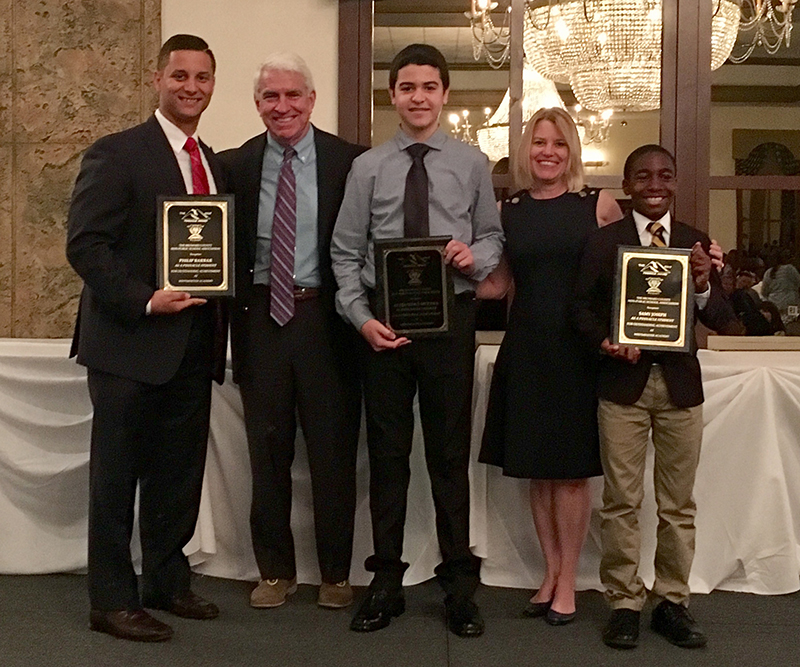 Congratulations to Samuel Joseph, 5th grade, Alejandro Molina, 8th grade, and Philip Barbar, 12th grade for winning this year's Pinnacle Awards for Westminster Academy for the 2016–2017 school year.
Each year the Broward County Non‐Public School Association (BCNPSA) recognizes the achievements of students during the Pinnacle Award Luncheon, which was held at the Signature Grand on Wednesday, April 5. Westminster Academy, along with other member schools are encouraged to select up to three exemplary students who set an example for others to follow in their actions at home, in school, and in the community.
They excel in one or more of these areas: academics, community service, citizenship, fine arts, athletics, student activities, perseverance, effort, dedication, and commitment to positive goals improvement in performance and attitude.
Well done Samuel, Alejandro, and Philip!