14 Apr

Baseball Hit‐A‐Thon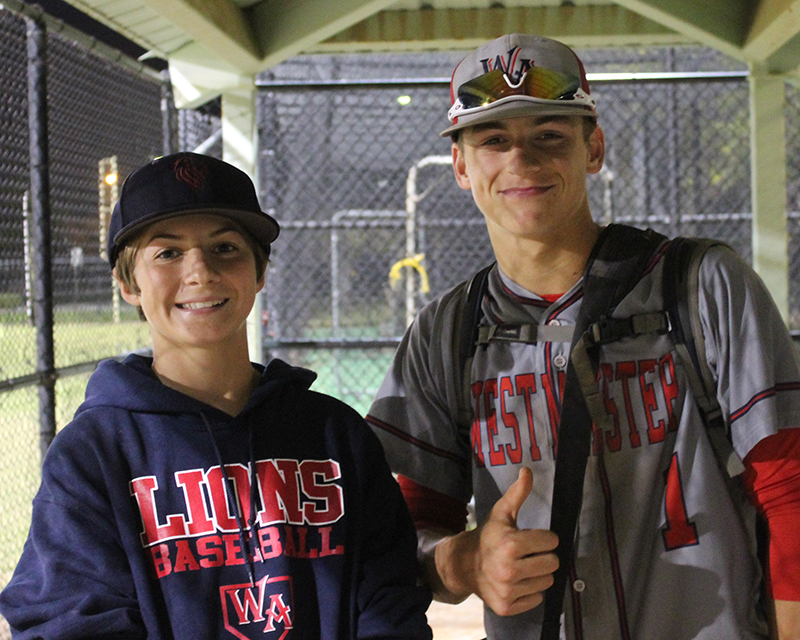 Westminster Academy's baseball team hosted its first ever "Hit‐A‐Thon" fundraiser which paired together a varsity player with a middle school team member.
Hits were scored on distance. Congratulations to sophomore Logan Riedel and sixth‐grader Landon Petrisko as they swung for the fences and took the top score!
The event built camaraderie among the players while raising funds for the Lions baseball program.