25 Apr

8th Annual Fishing Tournament Recap

On Friday, April 21, over 85 anglers set out bright and early with a goal of reeling in the biggest catch of the day.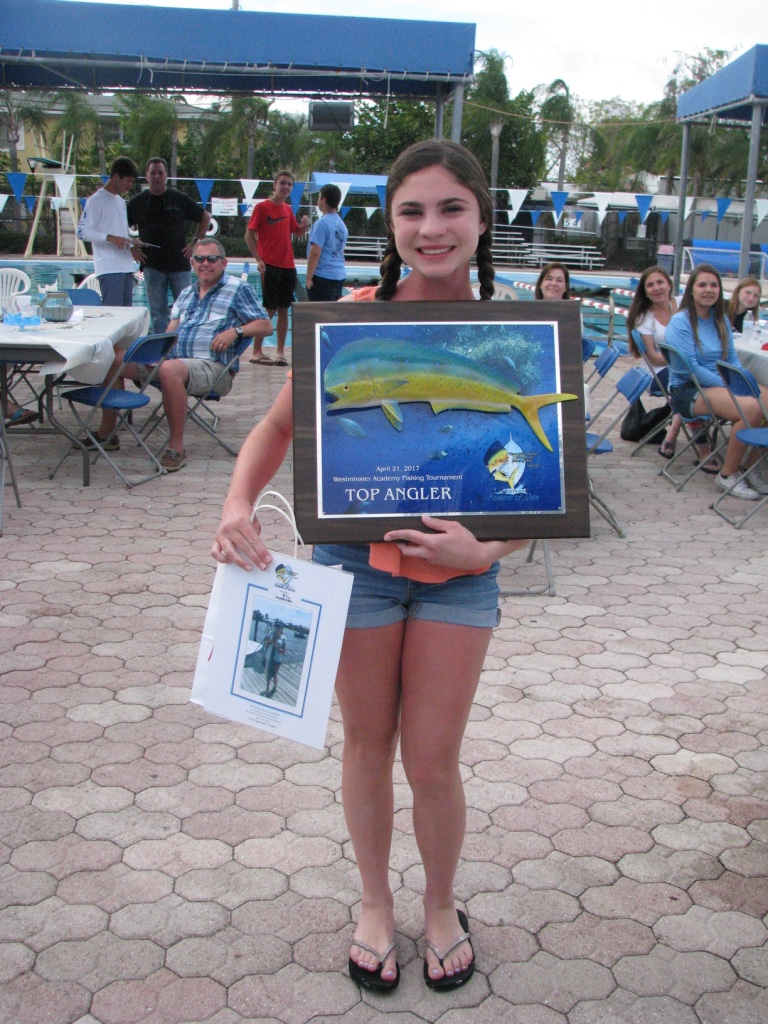 WA students and parents, along with fellow anglers, boarded 16 boats in addition to the Helen S. drift boat. Conditions were challenging, but that didn't stop the fun and competition. As the day came to a close, all participants returned to shore to weigh in their catches at the home of Tom and Denise Ellis. They later returned to WA for the awards' ceremony by the pool with dinner provided by Chick‐fil‐A Fort Lauderdale. Special thanks to our Title Sponsor, Journey Kids Dental, for bringing their team to serve dinner. Click here view pictures from the tournament.
Freshman, Mia Hibler, finished as "Top Overall Angler" with 26 pounds of Cobia and Dolphin. Mia is the first female in our tournament history to win this award! Westminster Academy father, Trey Miller, was awarded "Top Captain" with 40.7 pounds of fish caught on his boat. We would like to express our appreciation to Katy Singh and Denise Ellis for organizing the tournament. We are also grateful for our Title Sponsor, Journey Kids Dental, and additional sponsors AMH Family Homes, Atlantic Bait & Tackle, Benedetti Orthodontics, Bionic Bait, License to Chill/Rheem Pro Partner, and Salt H20.
We still have a few shirts available in adult medium and large and youth medium. They are long sleeve, Carolina blue dry fit shirts and may be purchased for $10 from Katy Singh in the Lower School office.