30 Mar

Robotics Team Shark Attack 744 Wins Smoky Mountain Regional!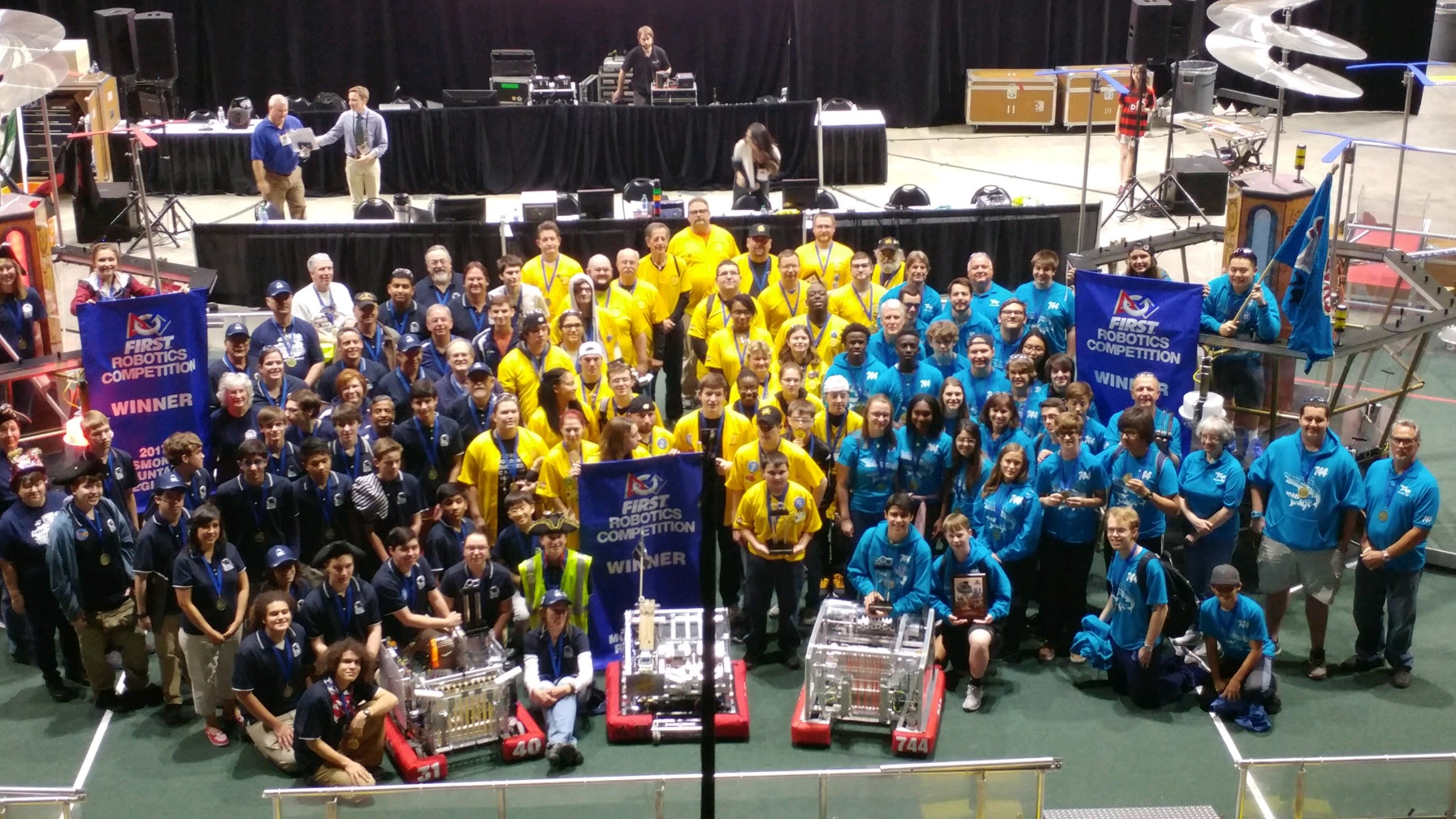 Westminster Academy's High School Robotics Team, FRC Team 744 Shark Attack, traveled, to the Smoky Mountain Regional Robotics Competition in Knoxville, Tennessee, held at University of Tennessee's Thompson‐Boling Arena on Friday, March 24, and Saturday, March 25. It was a very exciting event with many close matches. There were many challenges to overcome with the robot, which the different members of the team addressed effectively.
Our team survey function was at a new level with students surveying each team's matches and now entering the data on iPads. The data was immediately used to create strategies to win our next matches. Our programming crew was able to perfect the best autonomous routine at the competition. Our drivers and pit crew worked tirelessly to earn one of the highest records in gear placement at the competition.
The team was on the fifth seed alliance for the elimination rounds and won the competition. In addition, we received the Judges' Award. The win in Knoxville qualified the team for the World Championship in Houston, Texas, in April.
Please pray for your high school robotics team as they prepare to play in the World Championship!