14 Mar

Orlando Regional Robotics Competition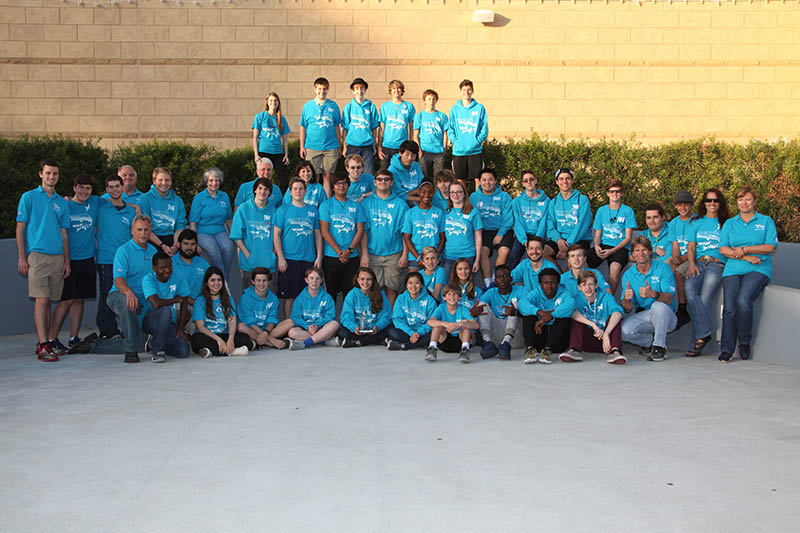 Congratulations and thanks to all who participated and supported our high school robotics team in the competition this weekend. Following the most difficult build season in the history of our team, we were surely tested on the competition field. Thanks to the mentors who assisted in renovating our robot and to our drive team, pit crew, and programming team, for their flexibility and hard work. Their efforts resulted in a very competitive robot.
After a very difficult day of practice rounds, we ended two days of qualification matches in second place, winning 7 of 8 matches, earning our way to the semifinal rounds.
The team was awarded the Judges Award for the first time in our 16 year history. It was earned for our work in securing State funding for all FIRST high school robotics teams. Each team in Florida received $2,000 in state sponsorship due to the efforts of our legislative group and state representatives and senators sympathetic to our cause. The text of our award read in part:
This team has gone beyond local mentoring, community service, and school activities to include spreading FIRST all the way to Tallahassee. We would like to acknowledge the STEMbassadors for attacking the legislative process, procuring funds for all FIRST Florida Teams. Congratulations Team 744, Shark Attack
The next competition will be the Smoky Mountains Regional, on Friday, March 24, and Saturday, March 25. We covet your prayers as we seek to glorify God & qualify for the World Championship in this our final regional competition in 2017.
Go Shark Attack!