29 Mar

Fight The New Drug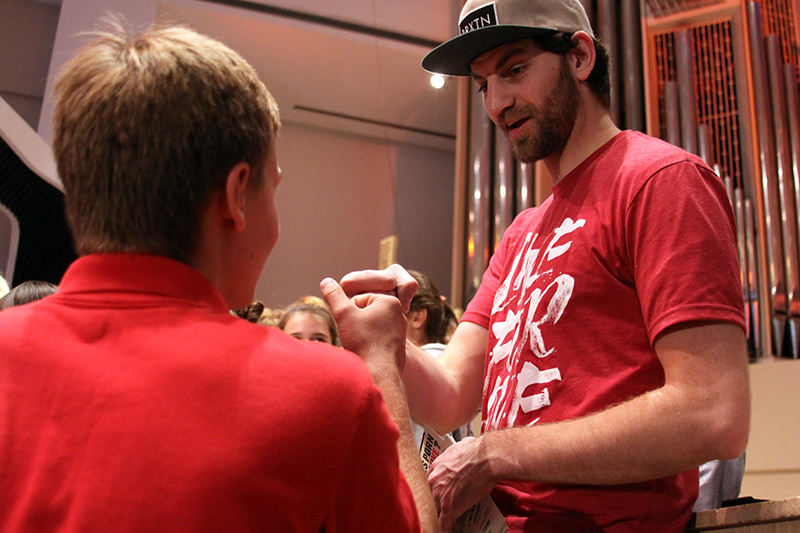 On Tuesday, March 28 grades 7–8 and 9–12 participated in a very important discussion at an assembly entitled "Fight The New Drug." This dynamic presentation about the addictive effect of pornography was presented to our two groups of students independently, so as to maintain age‐appropriate content.
During their time the students heard how the brain is chemically activated and the reality of the comparison of this visual stimulant with substance abuse. The message was clear that this is not a victimless behavior, as human trafficking also plays a large role in the proliferation of pornography in our culture. They also came to understand how technology and the internet have played a major role in expanding pornography. The program was highly interactive and the students were very responsive. The program culminated in several students making the "Fighter Pledge," and literally hundreds of students signing their names on the Fighter Banner.
We pray that God will protect and deliver our students and our culture from this relationship‐killing drug. Parents are invited to see the over 18 version of this program at 7:00 p.m. tonight, Thursday, March 30, at Coral Ridge Presbyterian Church.