16 Feb

Vision Of Hope Ministries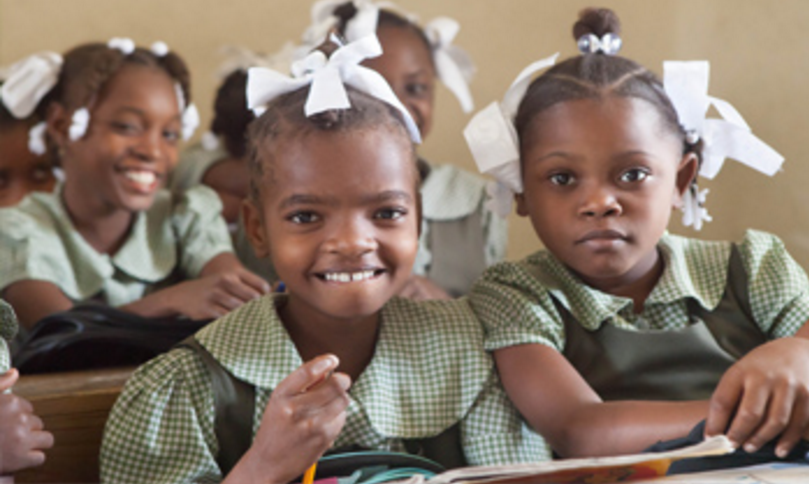 We are excited to announce a new partnership with Vision Of Hope Ministries, a non‐profit organization that founded College Susan Schuenke (CSS) in Haiti. Our hope is that each grade at Westminster Academy, (K‐12), will sponsor a Haitian child in order to enable him or her to attend CSS. The tuition cost for each child is $375 per year.
We are looking forward to partnering with Vision of Hope Ministries and for our students to step up and support students their own age at College Susan Schuenke, a like‐minded, Christian school in Haiti—Joel Satterly
CSS is a day school that seeks to minister to the educational, spiritual, and physical needs of the students who attend school there. Their desire is to train up young leaders that they might work for the development of Haiti one day as adults. In doing so, they hope to break the cycle of poverty they live in while making a lasting positive impact on their nation. Many of the students come from very poor families who make incredible sacrifices in order to have their child attend school. Other students are only able to attend school due to the donations of supporters. We believe this is a great discipleship opportunity for our students.
Donation boxes will be placed in each lower school classroom and each upper school Bible classroom.
Each donation box will come with a student's photo, a short biography, and an opportunity to communicate directly with the Haitian child they are supporting.
If you have any questions, please contact Roxanne Smith, Administrative Coordinator and Funding Director for Vision Of Hope Ministries at 954.444.7639.