02 Feb

Tech Tip: Online Accountability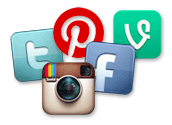 A special internet accountability service may be a great resource for families. Internet accountability services track websites visited on your child's computers, smartphones, and tablets, and sends them to you in an easy‐to‐read report. This may make it easier to talk about the temptations one may face online.
These can help families in a number of ways; it helps to break a habit of looking at inappropriate content online or helps to ensure such habits never starts.
Here a few popular services: