23 Feb

Basketball Regional Champions & States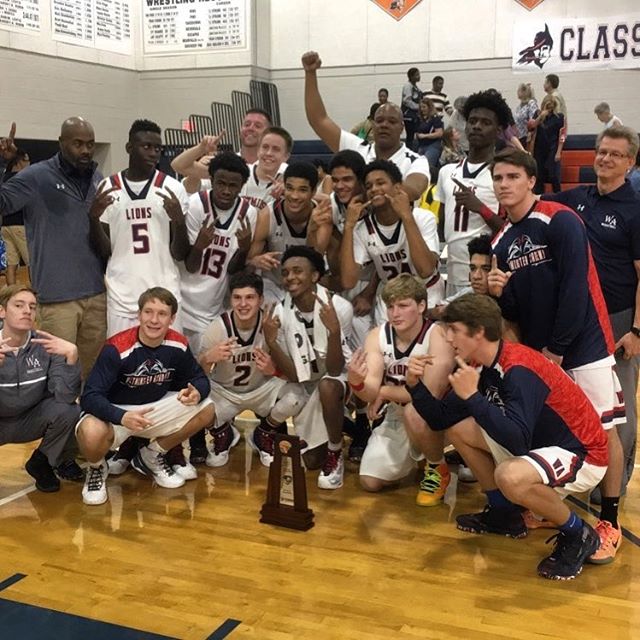 Congratulations to our Men'sVarsity Basketball team who defeated Sagemont for the Regional Championship 68 to 66. Our WA Lions were up by 9 at the half, but Sagemont came back to tie it up with just 18 seconds to go.
With the last possession in our favor, Freshman Dudley Blackwell shot the game‐winning basket at the free throw line with .3 seconds left.
Come show your support as we play Seffner Christian on Wednesday, March 1, at noon in the Lakeland Center for the state semifinal game.