24 Jan

The Medusa Myth Exam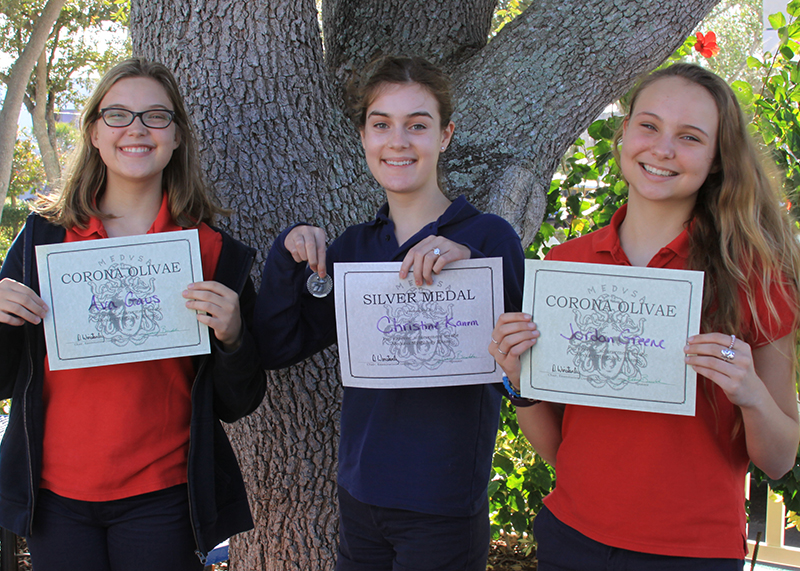 On Monday, December 12, 2016, several of Westminster Academy's Latin eighth, ninth, and tenth‐grade students participated in the National Medusa Mythology Exam.
The Medusa Myth Exam is given to students from sixth to twelfth grade around the 50 states, Washington, D.C., and Canada. We are proud to announce that three of our students placed out of the thousands competing this year.
Ava Gaus and Jordan Greene received the "Corona Olivae" and Christine Kamm received the Silver Medal. Congratulations!