25 Jan

Robotics Team Promotes STEM To Senator Rubio's Office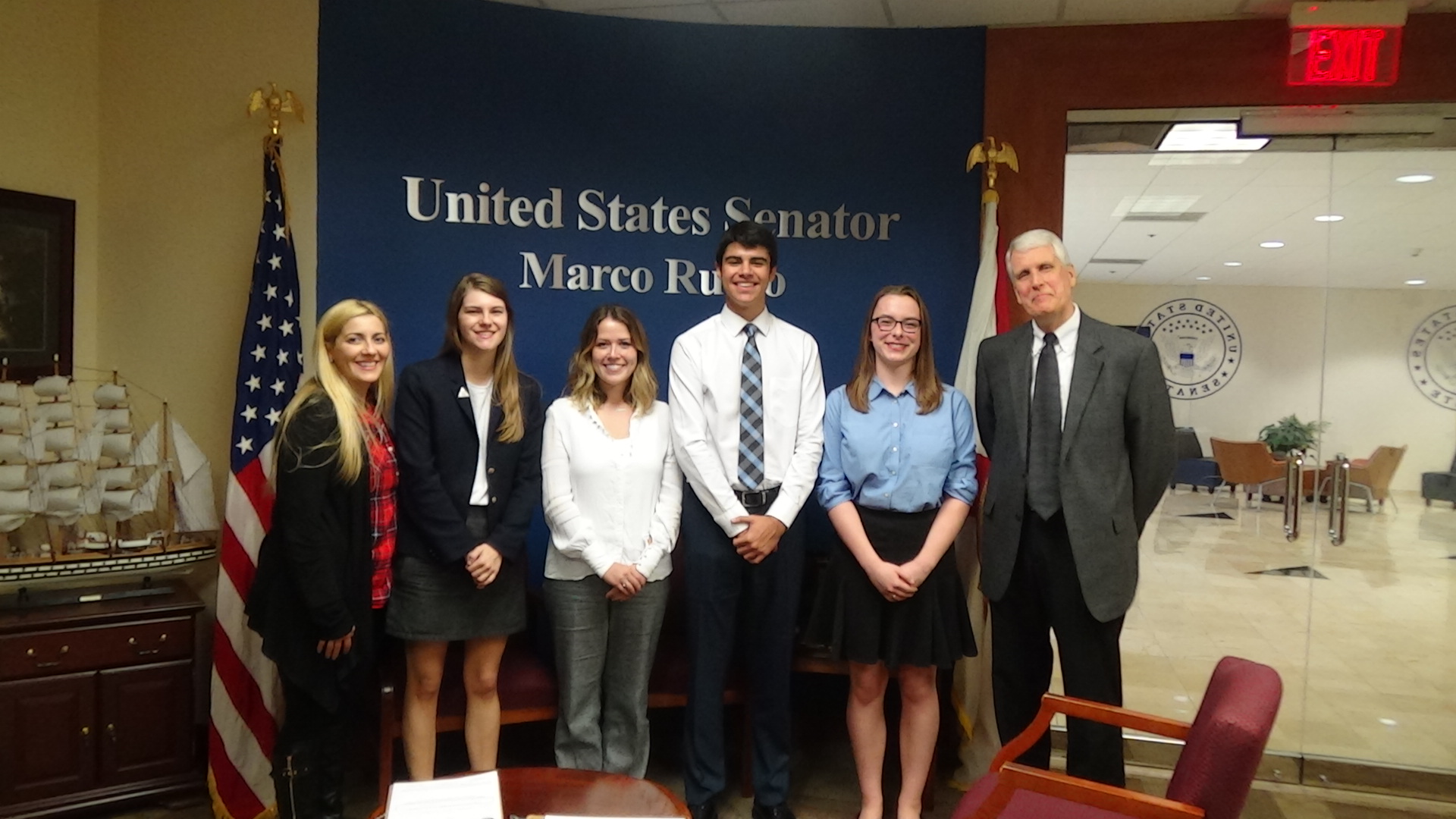 On Monday, January 23, members of WA's robotics team (FIRST Robotics Competition Team 744 — Shark Attack) met with Senator Marco Rubio's Regional Director and staff to discuss the importance of STEM (Science, Technology, Engineering, and Mathematics) education and FIRST Robotics. They encouraged Senator Rubio to support the Christa McAuliffe Commemorative Coin Act which would benefit FIRST Robotics financially. They also discussed the importance of STEM and the effectiveness of the FIRST Robotics program in introducing and training students in STEM. Eighty‐three percent of all students involved in the FIRST Robotics program are interested in becoming a scientist or engineer and many discover their passion for applied science as a direct result of their involvement in FIRST Robotics.
Our team made several proposals to Senator Rubio's staff for funding of FIRST Robotics, funding for STEM, and educational support for teachers in STEM. The final legislative initiative discussed was our plan to create collaboration among college students pursuing science education and engineering majors, robotics mentors, and students and teachers on high school FIRST Robotics teams. We are lobbying to make internships with FIRST Robotics teams a requirement for all students pursuing a science education degree and that all engineering students would be offered credit for internships with FIRST Robotics teams. It is our hope that some engineers will decide to teach and that some teachers will become more fluent in the applied sciences. FRC Team 744 believes that STEM education must be a priority as we re‐industrialize the United States of America.
Our presentation team thanked Senator Marco Rubio and his staff for their support of Christian values and for their gracious attention to our STEM proposals.
Thanks to WA robotics students Rachel Karsner and Sebastian Molina and to mentors Cathy Stolley, Lauren Cooley, and Kent Stolley for their work on this project.