05 Jan

Middle School Robotics, Shark A‐Tech, Wins Third Place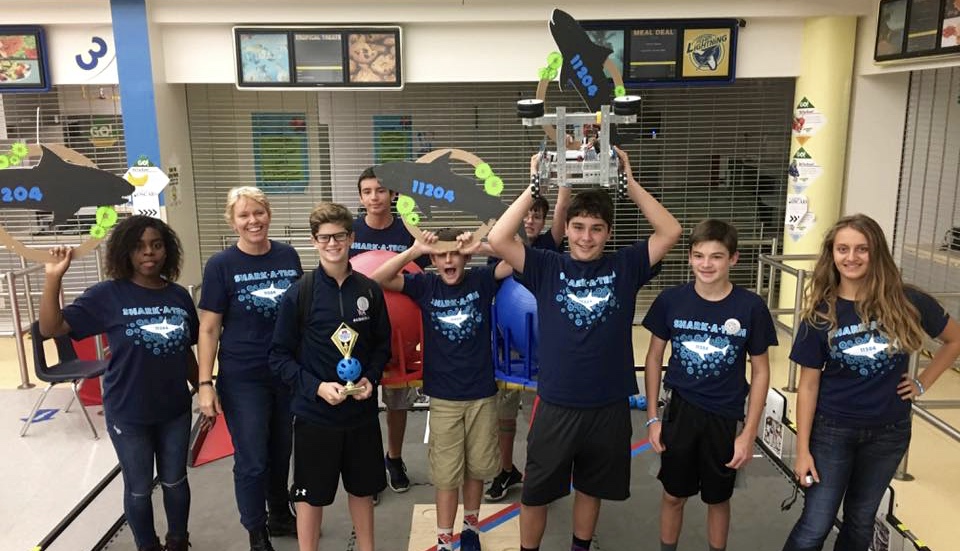 On Saturday, December 17, the rookie middle school robotics FTC Team 11204 Shark A‐Tech attended their second competition at Cypress Bay High School. There were 23 other teams in attendance from the south Florida area. Team Shark A‐Tech, led by drivers Trevor Coningsby, Philip Moody, and student coach Jack Joannou, competed well throughout the competition, and finished a satisfying third!
Up next for Shark A‐Tech is the team interview with the FTC judges on Saturday, January 21. This is affectionately known as Judgement Day. After that is the South Florida FTC League Championship on Saturday, January 28, at Western High School. Come on out and support your middle school sharks!