24 Jan

Middle School Orchestra Holocaust Memorial Trip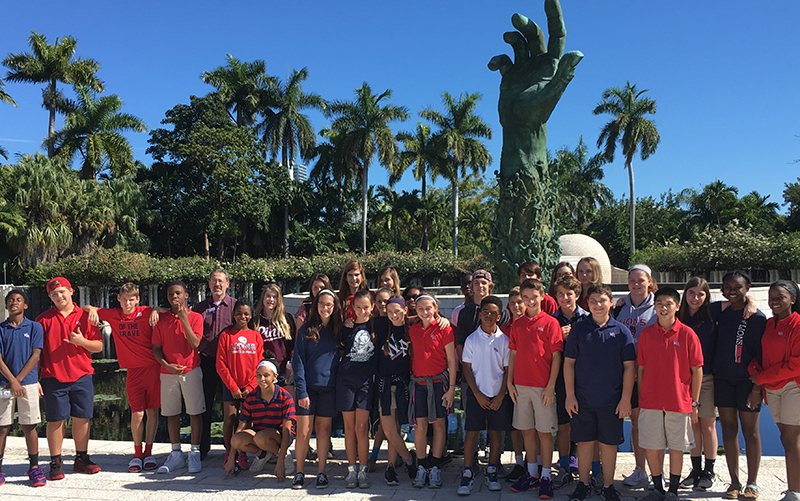 The middle school orchestra class plays a piece called Schindler's List—music from the movie. The movie tells the story of Oskar Schindler who created a work program for Jews at, Plaszow, one of the many notorious concentration camps in Poland.
Mr. Schwartz takes his seventh and eighth‐grade orchestra classes to the Holocaust Memorial in Miami Beach to provide some context for the piece. The eighth‐grade students study the Holocaust in the second quarter and visit the Holocaust Memorial on their Washington, D.C. trip, integrating it with what they are already receiving from their history lessons in middle school.