19 Jan

All‐State Music Ensembles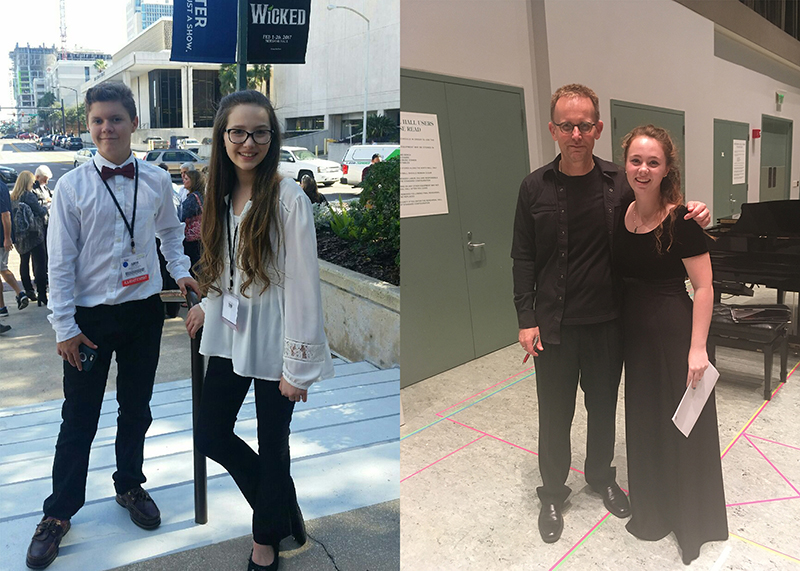 Each January in Tampa, students perform as a part of the All‐State Music Ensembles.
They are selected through a statewide audition process and placed in premier ensembles with leading music directors from around the country. The selected students represent some of the best students in the state from private, public, and charter schools.
All‐State Choir
Congratulations Amanda Goldberg, Jade Klacko, and Aidan Proko, for a job well done at the Florida Vocal Association's All‐State Choir program in Tampa, Florida!
Pictured are Jade Klacko and Aidan Proko in front of the Straz Center Morsani Hall, where they performed their Middle School Mixed Concert under the direction of Tesfa Wondemagegnehu. Also pictured is Amanda Goldberg with Craig Hella Johnson, the conductor of the High School Concert Choir.
Congratulations also to Pauline Baxter and Caroline Cespedes, both of whom passed all levels of the All‐State audition.
All‐State Orchestra
This year, Westminster Academy was proud to send violinist and junior, Olivia Gaus, to participate in the High School Honors Orchestra.