17 Nov

Red, White & Blue Parade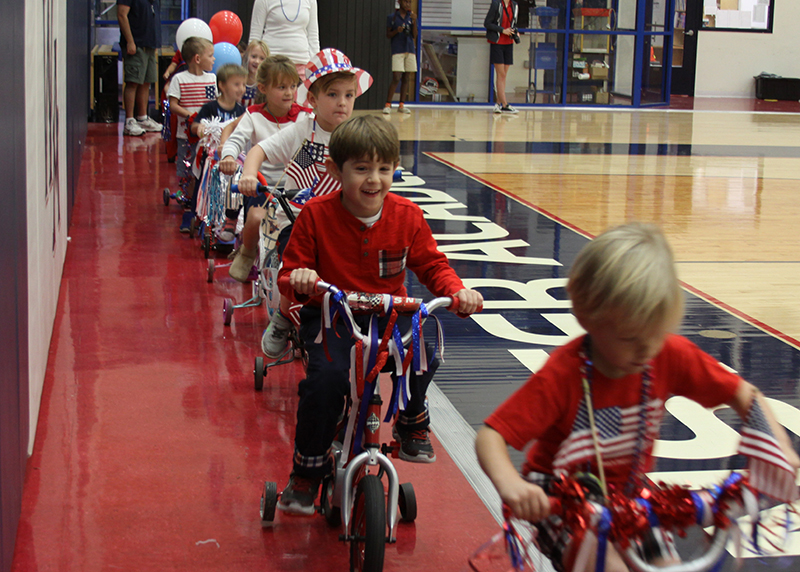 Thursday, November 10, was the 29th Annual Lower School Red, White, and Blue Parade!
The PreK‐4 students in Mrs. Castro and Mrs. Allsworth's classes had a grand time celebrating Veterans Day. Westy the Lion led the way while the entire lower school cheered on the students as they rode their specially decorated bicycles and scooters through the hallways.