31 Aug

Lamplighter Reading Program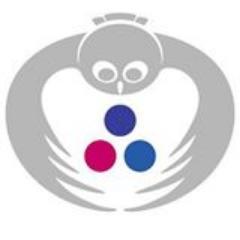 The Upper School Media Center will be participating in the Lamplighter Reading Program (Also known as Triple Crown Awards) during the 2016–2107 school year. Triple Crown Awards encourages students to read wholesome and uplifting books. Students in grades 6–8 that read 5 of the 10 books below will be invited to a Voting Party in April. Students that read all 10 books will receive a medal for their accomplishments. Copies of these books can be found in our Upper School Media Center. Please encourage your son or daughter to participate in this enlightening experience in reading.
The 2016/2017 Lamplighter Nominees:
Beyond the Laughing Sky by Michelle Cuevas
Book Scavenger by Jennifer Chambliss Bertman
Finding Faith in the Field by Benjamin Duane Hylden
Jack: The True Story of Jack and the Beanstalk by Liesl Shurtliff
Kid President's Guide to Being Awesome by Robby Novak and Brad Montague
The Shark Rider by Ellen Prager
Soar by Joan Bauer
Stubby the War Dog: The True Story of World War I's Bravest Dog by Ann Bausum
Untamed: The Wild Life of Jane Goodall by Anita Silvey
Writer to Writer: From Think to Ink by Gail Carson Levine
For more information, please contact Bonnie Thompson, Upper School Librarian/Media Specialist.