11 May

Kenny Rondino Makes Eagle Scout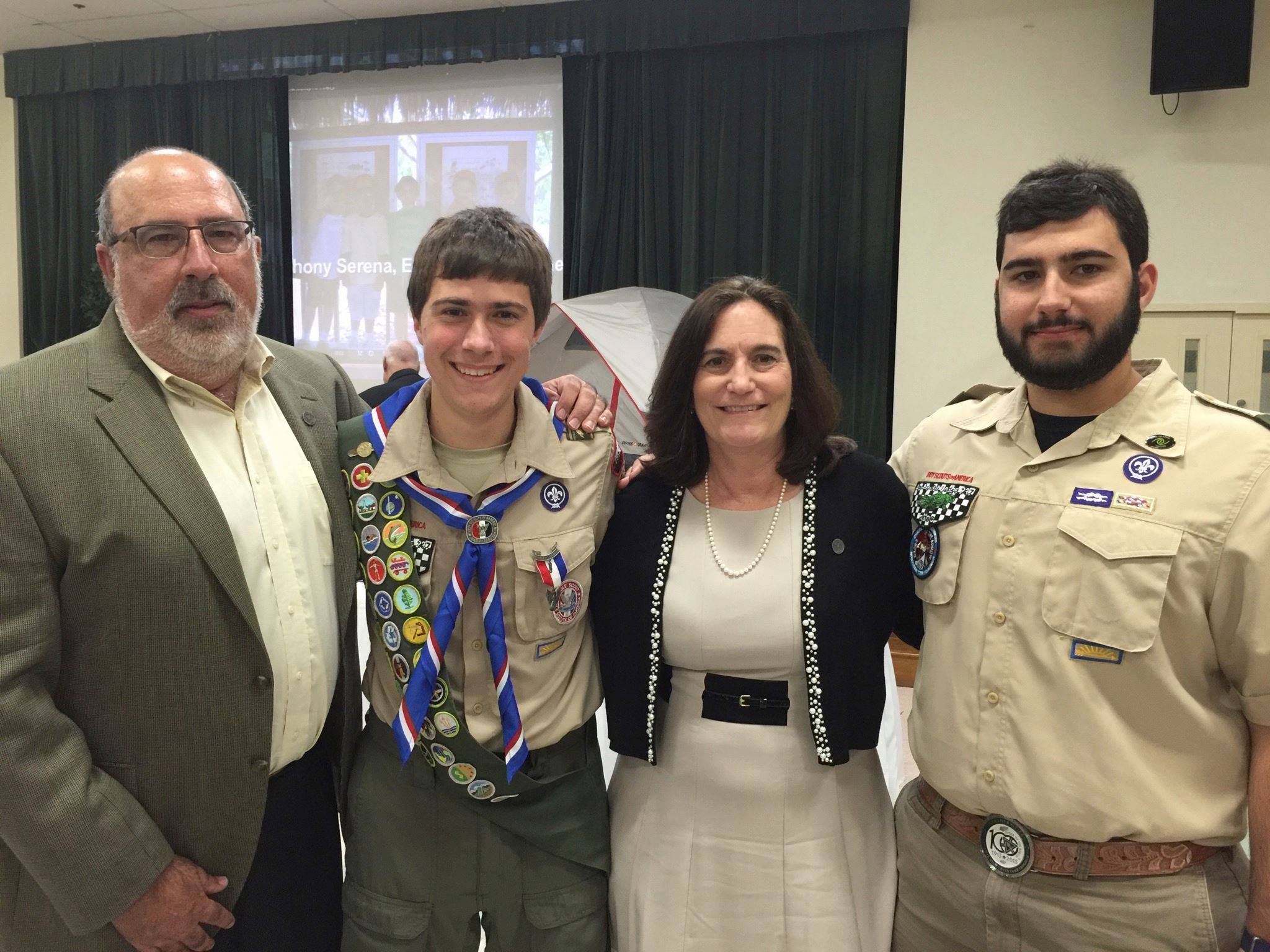 Kenny Rondino was recently awarded the rank of Eagle Scout with the Boy Scouts of America. He has been involved in Scouting since the first grade. Not every boy who joins a Boy Scout troop earns the Eagle Scout rank; only about 5 percent of all Boy Scouts do so. To earn the Eagle Scout rank, the highest advancement rank in Scouting, a Boy Scout must fulfill requirements in the areas of leadership, service, and outdoor skills.
Kenny served his Troop in multiple leadership capacities, most notably as Senior Patrol Leader. This position is elected by the members of the Troop. The Senior Patrol Leader is responsible for planning and organizing all of the Troop activities including weekly meetings and camping trips.
Kenny also performed many hours of service through his years in Scouting. These hours included beach and Intracoastal clean‐ups, food drives as well as assisting with school and church functions. Kenny's Eagle Service Project was the construction of four planter beds including an irrigation system and shade covers at Westminster Academy's East Campus. The planter beds are used to grow fresh vegetables and herbs for use in the cafeteria. This project required a great deal of planning, obtaining approvals from the school and the Boy Scouts of America as well as the management of 17 volunteers who assisted with the installation.
Finally, an Eagle Scout must demonstrate a proficiency in outdoor skills including camping, lifesaving, and first aid, to name a few. Kenny completed the 13 required Eagle merit badges as well as 19 other merit badges including Aviation, Scuba Diving, and Shotgun Shooting.