12 May

Alumni and Senior Luncheon and Chapel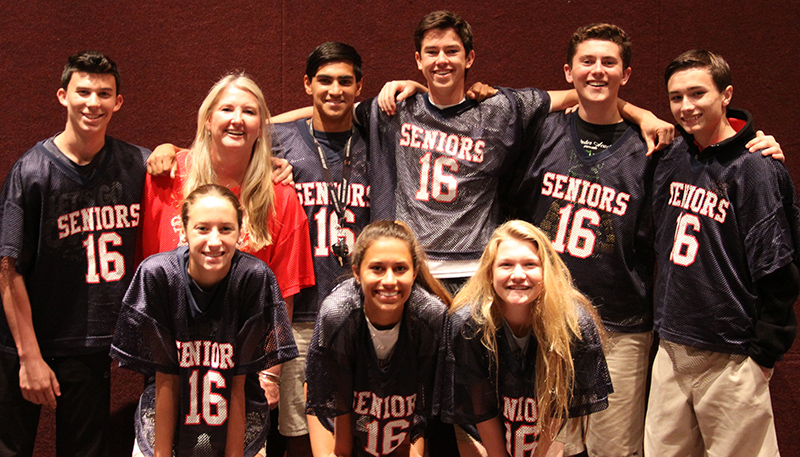 On Wednesday, May 11, the Alumni Association held their annual LaSpadas luncheon for seniors and alumni. Rob Pacienza '99, newly appointed Lead Pastor of Coral Ridge Presbyterian Church, opened the gathering in prayer and shared about the impact WA had on his own life. The class of 2016 was also challenged and encouraged by Keeley Casey '14, Alexandra Pagliaro '14, Ryan Rickel '13 and Mike Critch Jr. '08, each with different backgrounds and stories of how God continued to work in their lives after graduating from WA.
Following lunch, the annual senior chapel was held in the Coral Ridge sanctuary. The chapel opened with Mrs. Hall, Alumni Association President, awarding scholarships from the Alumni Association to two deserving seniors: Hannah Harms and Tyler Singh. Then reflections on memories from the past and many funny stories were shared with videos and pictures. Mr. Jominy closed the chapel with a video of each of the seniors' handprints painted on his classroom wall along with their college name and some thoughtful words the cheerleaders used to describe each student.
Class of 2016 — welcome to the Alumni Association! Stay connected with your roots at WA!