28 Apr

Westminster Academy Announces New Headmaster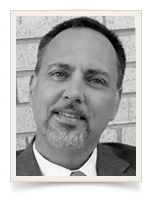 The Westminster Academy School Board is pleased to announce the selection of Joel Satterly to serve as its headmaster. Mr. Satterly currently serves as superintendent of Southwest Chicago Christian Schools and will be joining the Westminster Academy family on July 1, 2016. He has lived out a calling in Christian education for years, serving not only as head of school for four institutions but as a secondary principal and as a teacher. Satterly was also the president of Christian Schools of Florida (CSF) where he was a colleague and friend of Dr. Ken Wackes, executive director of CSF and headmaster of Westminster Academy from 1973 to 2005. He has a passion for the gospel, for worldview development, and leadership.
"I congratulate the School Board of Westminster Academy for their excellent choice of Joel Satterly as their new headmaster. I have been a friend of Joel's personally and professionally for over fifteen years. He brings to the school the spiritual and educational qualities necessary to lead the school in the mission for which it was founded." – Dr. Ken Wackes, Chief Executive Director of Christian Schools of Florida, former Westminster Academy Headmaster
"Joel is open to new trends and ideas while holding dear foundational faith‐based principles. He came to our school system during a time of transition and helped move us forward in a positive direction." – Dr. Richard DeJong, Board President, Southwest Chicago Christian Schools
Satterly grew up in Lexington, Kentucky, and after college, enlisted in the United States Army, completing his service time as a captain. He has a B.A. in History and M.A. in Education from the University of Kentucky and is currently completing an M.B.A. at Western Governors University. He is an Eagle Scout and a Van Lunen fellow. His professional roles have provided a range of experiences and opportunities for interacting with diverse people and settings, which have impacted his view of the kingdom and the significance of Christian education.
"The Christian school plays a significant role in preparing students to engage in kingdom restoration as the typical student will spend over 16,000 hours in school. It seems then, that good is not good enough—rather we need to pursue great as our standard. Our industry needs institutional leaders. Westminster Academy has served that role in the past and I believe it should do so again." – Joel Satterly
He and his wife, Carol, have been married for 25 years and have three children—Margaret Brewer (Christopher), Kassandra, and Timothy Joel. Maggie is pursuing a career in elementary education. Kassie is a junior at the University of Kentucky majoring in history with the intent toward law school. TJ will be a junior at Westminster Academy this fall. Carol is a nursing instructor, having worked at the college level most of her career as well as teaching lower elementary in a Christian school. Mr. Satterly and his family have been active in their local church, which has included PCA and other Reformed settings.
"I am absolutely thrilled to welcome Joel to Westminster Academy. Our school has an incredible legacy of developing the next generation of leaders who will change the world for Christ's kingdom. Joel's commitment to excellence and his heart for students are clearly evident. We thank God for His provision and remain excited about the future of WA." – Rev. Rob Pacienza '99, WA Alumnus, Lead Pastor, Coral Ridge Presbyterian Church
We would like to thank all who have been involved in this process—both by prayer and participation—especially our search firm CarterBaldwin, the WA search committee, the candidates, and our new Headmaster and his family.
"As a search committee, we sought a candidate who would build on Westminster Academy's rich legacy of excellence in all things. It is the committee's unanimous belief that Joel will continue to build on the foundation of excellence that Dr. Wackes began 45 years ago. Working through a comprehensive process, it became clear that God prepared Joel, both spiritually and academically, to lead WA. Joel brings vast experiences and solid leadership qualities that will benefit Westminster Academy for years to come. We are excited to welcome Joel and his family to the WA community!" – George Barbar '98, WA Alumnus, Search Committee Chair
Westminster Academy is a Christ‐centered, biblically‐based college preparatory school dedicated to equipping covenant students to excel by using their gifts and talents for God's glory.