20 Apr

Desserts And Parent Volunteers Needed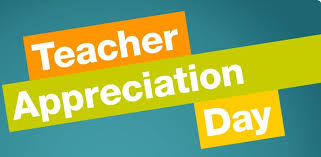 During Teacher Appreciation Week on Tuesday, May 3, the WA Parent Teacher Fellowship (PTF) is planning a luncheon to honor our teachers. Every year this event is a blessing to our teachers and staff. The luncheon is fully catered except for desserts. If you can bring in a homemade dessert the morning of Tuesday, May 3, it would be greatly appreciated. PTF Volunteers will be at the Lower School drop‐off line to collect all baked goods. Upper School students can bring their baked goods to the office. Specialty desserts or family favorites are preferable.
Please sign‐up to bring a dessert or volunteer to serve at this event. Thank you for serving our school community!