28 Apr

A Word From Mr. Critch—April 28, 2016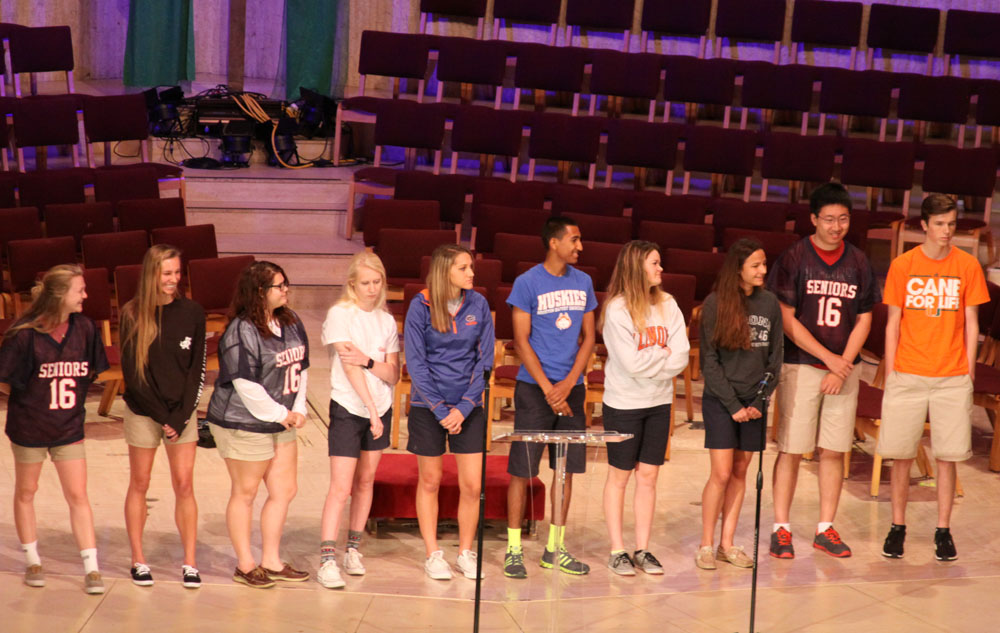 Yesterday the WA Upper School celebrated God's blessings in the lives of our students. The middle and high school students joined together for the Fine Arts/Academic Champions Assembly. Each of the Fine Arts groups presented the events and accomplishments of the involved students. Some of the highlights include: Broadcasting presented A Year In Review and the first annual Wabbies Awards, for Best Actor, Best Actress, and Best Video, voted on by the student body. The Juried Art Show was presented via video announcing the ribbon winners, including Best In Show. Robotics showed their year's highlights via video, including STEM Day in Tallahassee, where they were successfully able to lobby the Florida legislature to contribute $200,000 to support robotics teams throughout the State of Florida. Mrs. Gianino introduced the students involved in the Harvard Model Congress and presented a synopsis of how this event takes place. The Yearbook was presented to the students by Mrs. Perry and the staff on video showing how the book is constructed and several of the yearbook staff were interviewed. The Upper School Guidance staff presented the Furman Scholarship Awards to the 11th‐grade students who were nominated by WA and selected by Furman University.
The program culminated in the announcement of the Class of 2016 Top 10 (in alphabetical order):
Kitt Curtis
Kathryn Ferraguti
Hannah Harms
Delany Klassen
Becky Kurth
Churchill Perry
Elizabeth Pierson
Gabriella Shyne
Ray Tong
Mark Yoder
Please join us in congratulating and celebrating with all of our Upper School students as we praise and thank God for His abundant outpouring of grace and blessings on our students and our families. Please pray that God will continue to show His presence throughout the WA community.
Soli Deo Gloria,
Mike Critch
Interim Headmaster