27 Apr

2016 Fishing Tournament Recap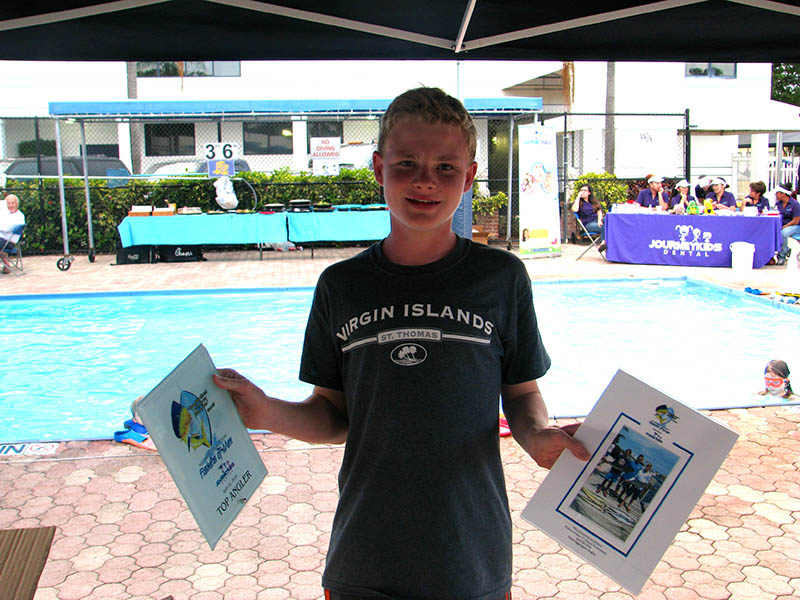 On Friday, April 22, over 150 participants set out bright and early with a goal of reeling in the biggest catch of the day. Thirty‐eight anglers, including many WA students, boarded the Helen S. drift boat and 23 other boats also participated. The wind was strong, making the seas rough, but that didn't stop the fun and competition. As the day came to a close, all participants returned to shore to weigh in their catches at the home of Tom and Denise Ellis. They later returned to WA for the awards' ceremony by the pool with dinner provided by Chick‐fil‐A of Pompano Beach. Special thanks to our title sponsor, Journey Kids Dental, for bringing their team to serve dinner.
Eighth grader Dylan Wood finished as "Top Overall Angler" with 64.94 pounds of Wahoo, Dolphin and King Fish. Westminster Academy father, Mr. Patrick Lynch, Sr., was awarded "Top Captain" with 148.53 pounds of Wahoo, Tuna, and Kingfish caught on his boat. Other awards included:
• Top Small Fry Angler, Drew Barbar — 7.7 pounds of Dolphin
• Top Elementary Angler, Anthony Barbar — 19.7 pounds of Dolphin
• Top Middle School Angler, Christian Henderson — 17.7 pounds of Dolphin
• Top High School Angler, Patrick Lynch — 48.6 pounds of King Fish
Click here view pictures from the tournament. A huge thank you goes out to Katy Singh and Denise Ellis for organizing the tournament as well as Journey Kids Dental, License to Chill, Bionic Bait, Atlantic Bait & Tackle, and Chick‐fil‐A for sponsoring this event!