24 Mar

Senior Nights for Tennis and Water Polo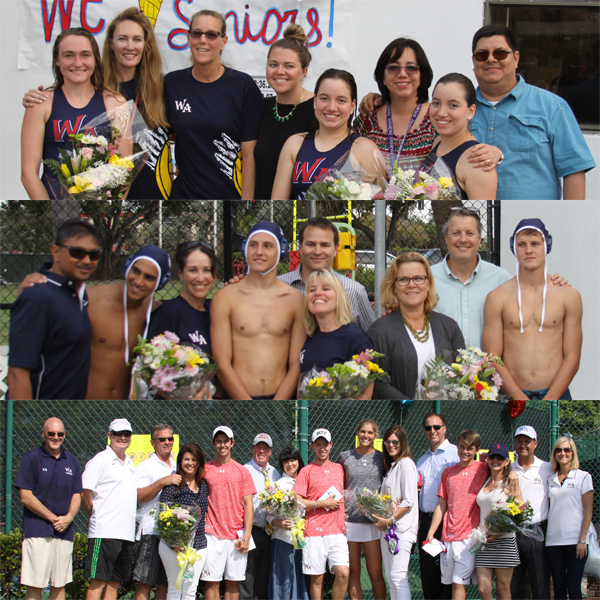 On Thursday, March 17, Westminster Academy hosted two spring sport senior nights. On the tennis courts seniors Brendan Abernethy, Brandon Climenhage, Mackenzy Middlebrooks, and Ryan Markowski were all recognized as they took on the Posnack Rams. Each senior handily defeated their opponents behind the nets. Climenhage defeated the number two player from Posnack with a sound victory over his opponent. Middlebrooks took care of her opponent in strong fashion while Markowski rallied to beat the Posnack three in an exciting match. Abernethy was a key contributor on his doubles team and soundly defeated Posnack's best double.
Both Ladies' and Men's Water Polo teams capped off their last regular season games with memorable wins. The Lady Lions defeated Choate with an impressive 10–4 victory. The men's team won handily against Hollywood Hills 13–3. Seniors Alexandra Garcia, Andrea Garcia, Victoria Maxson, Katie Nava, James Scasserra, Tyler Singh, and Daniel Wood were all recognized and hope to end their senior campaigns in strong fashion as they enter into the District tournament on April 5 at Fort Lauderdale High School.
Written by Daniel Wood '16