18 Feb

Men's Basketball Team—Regional Finals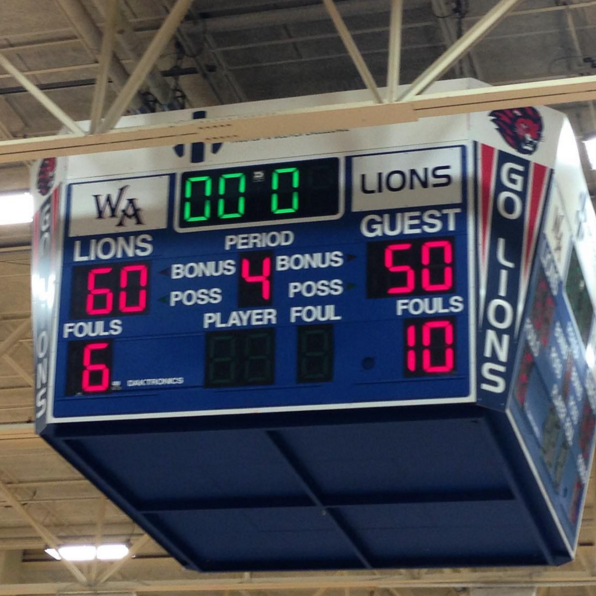 On Tuesday, February 16, the Westminster Academy Men's Basketball Team won against Sagemont for the third time this season. While the third victory almost seems trivial, it is import to understand the athletic prowess of the Men's Basketball team.
The first win against Sagemont was a nail‐biting 48–46. In the second game between the two teams, WA was able to rally after the second half and win 68–58 in the district finals. On Tuesday WA's Varsity Basketball team faced them one last time. The Lions started the game at 7:00 pm.
The fans were cheering as loud as possible and high school students Nick Dawson, Connor Hicks, and Nick Sharp dressed up as ESPN analysts to give a play by play of the game. The game itself was amazing. It was a back and fourth until the last minutes of the game where the WA lions burst forward and held on to the ten point lead until the final seconds dripped off the clock.
On Saturday, February 20, the WA Lions will participate in the regional finals. This game will take place in Naples. Please support the team with your prayers and your presence.