18 Feb

Teddy Bear Tea Party—Honoring the Letter T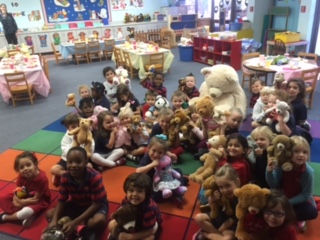 On Thursday, February 18, the PK 4 classes had a Teddy Bear "Tea Party" in honor of the letter T. The students each brought in a teddy bear from home.
The classes spent the morning together and read many teddy bear stories. They also had a special teddy bear show and tell and enjoyed a "tea party" with many treats.