25 Feb

STEM Day at The Capitol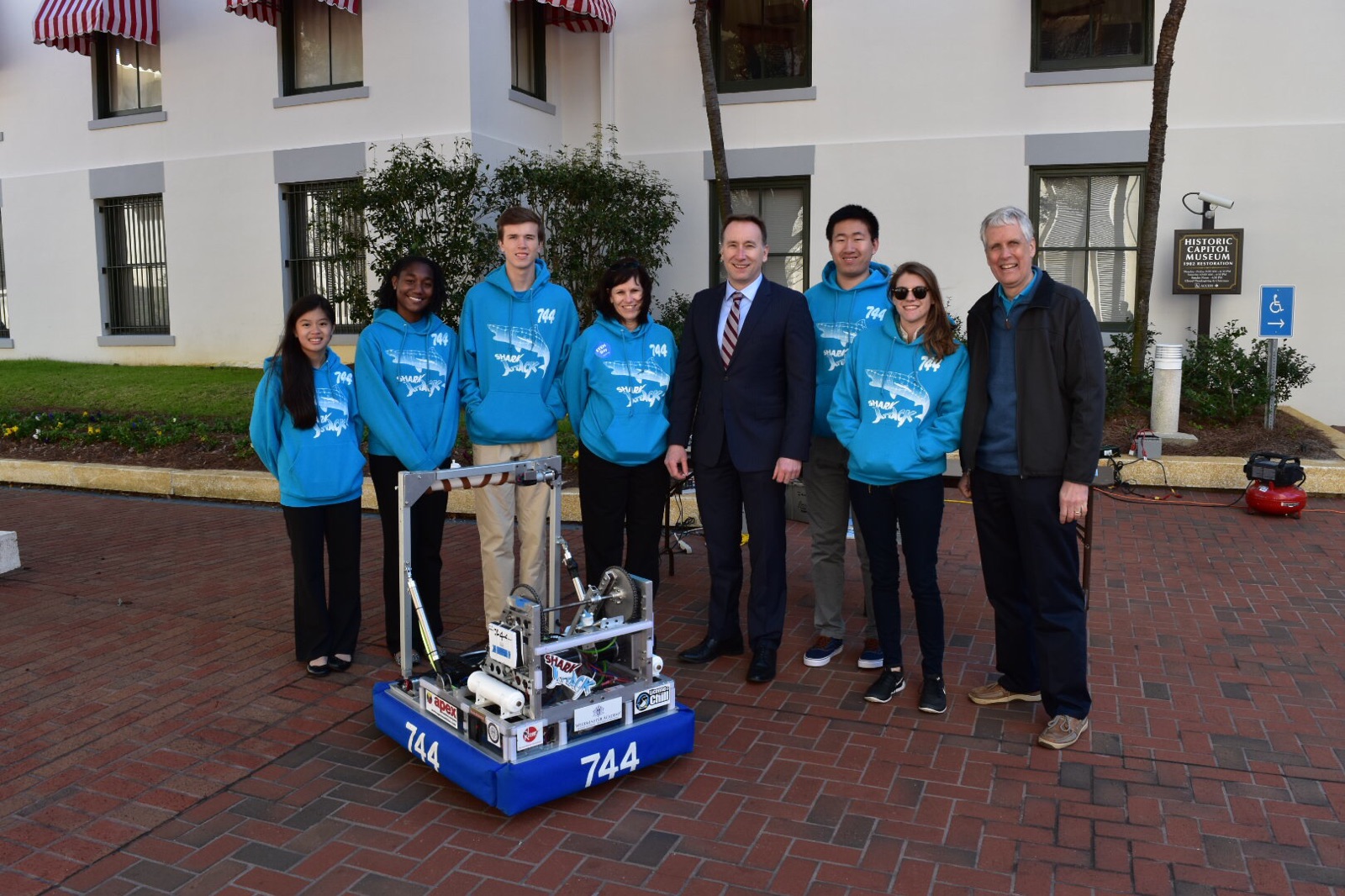 After working until midnight the night before, to finish "Build Season" our Robotics Students and Mentors knew they had to take the trip to our State Capitol for STEM Day at The Capitol! Thursday, February 25, 4 WA Robotics Club Students and 4 Shark Attack Mentors went to Tallahassee to meet with Senator Smith and State Representative George Moraitis, tour the Senate Floor, discuss STEM in our school and community, and showcase all they have ben able to accomplish through STEM.
Orlando Science Center President and CEO JoAnn Newman said
"Science Centers play an essential role in engaging youth in STEM learning, which can empower them to pursue further study, degrees and ultimately careers in the science and technology fields,"
"Partnerships between science centers, education and industry provide students with hands-on exploration of how STEM concepts solve real world problems. We all play a role in filling the pipeline for STEM jobs from cradle to career."
For more information on STEM Day at the Capitol please click here.