26 Feb

Shark Attack FRC Team 744 Made the News!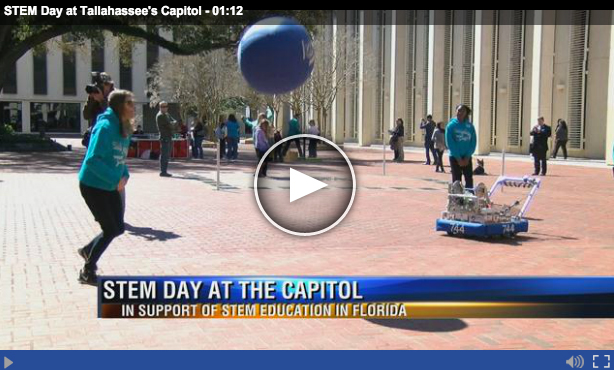 Congratulations to our very own Robotics Team Shark Attack! Yesterday, Thursday, February 26, was STEM Day in The Capitol, Shark Attack along with a few other schools and organizations had the privilege to meet with Senator Smith and State Representative George Moraitis, tour the Senate Floor, discuss STEM in our school and community, and showcase all they have ben able to accomplish through STEM.
Today, ABC News posted an article and video interview of our very own Mark Yoder. Congratulations to our Robotics Students and Mentors!