03 Feb

Lower School Barnes and Noble Family Night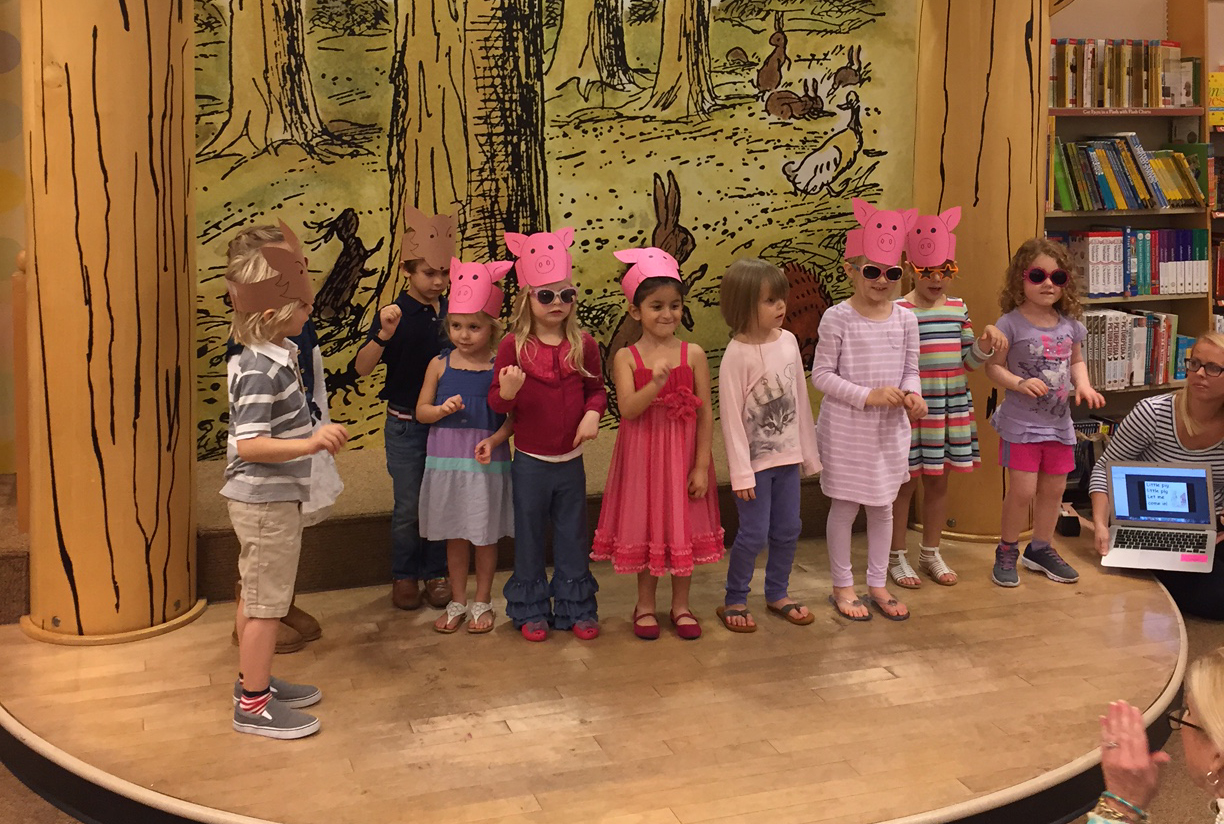 The Barnes and Noble Family Night was a huge success for our students and our Lower School Media Center. Our classes performed songs and short demonstrations of information on Fairy Tales. The Pre‐School performed The Three Little Pigs and sang a song. They were cute little pigs and even had several big bad "Wolves". Kindergarten presented an interactive story and First‐grade students sang hymns and shared, too.
Second‐grade students wrote riddles about Fairy Tales as the audience interacted with the answers. WA parents and guests really know their storybook characters!
Mrs. Blatz directed the fourth and fifth‐grade students as they sang A Cappella songs to our families and guests. The harmony of the voices was beautiful! What blessed talent we have. Mrs. Madonna topped our event with the students making crowns with our young Queens and Kings, Prince and Princesses!
Cookies and hot chocolate were the special treats during the event. All the proceeds from the books sales are used to benefit Westminster Academy's reading promotional programs. If you wish to return to Barnes and Noble to purchase books this week from Feb 2–7th our school will continue to receive proceeds from all book sales.
Online orders work too:
Use WA#11804424
bn.com/bookfairs
Thank you for a special night!