23 Feb

Lamplighter Reading Program—April 8 Deadline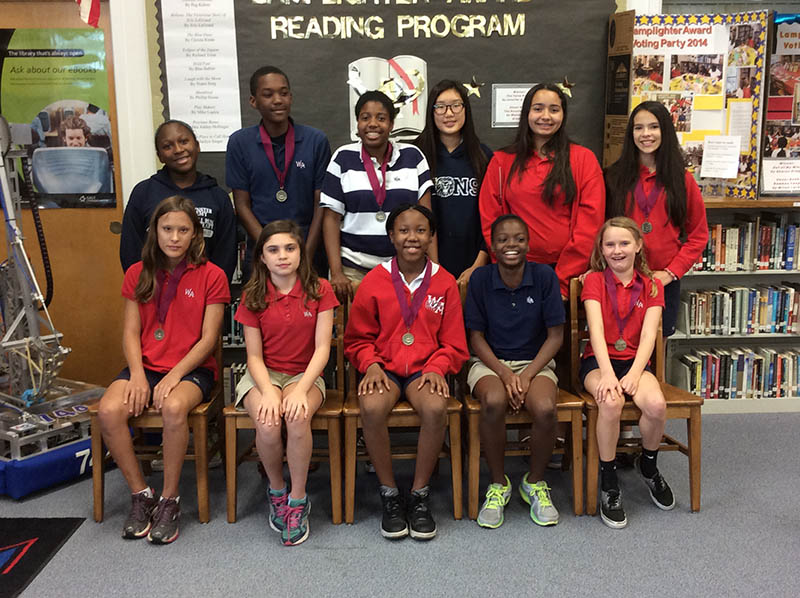 An exciting program that the Upper School Media Center offers to the middle school students is the Lamplighter Award Reading Program. The Lamplighter Program encourages middle school students to read books with wholesome values, uplifting characters, and edifying themes that inspire children toward positive goals.
These current books are selected by a committee of readers from participating schools. Students that have read five or more Lamplighter books are invited to a pizza and ice cream sundae lunch in April and then vote for their favorite book. Each vote is then submitted to the national voting website. Students that read all ten of the nominees are given a medal for their accomplishment.
Parents of students in Grades 6 to 8, please encourage your son or daughter to read Lamplighters before April 8.
Triple Crown Awards Lamplighter List for 2015–2016:
I Survived True Stories: Five Epic Disasters by Lauren Tarshis
Perfect Season by Tim Green
Half a World Away by Cynthia Kadohata
The History of Money Making: From Bartering to Banking by Martin Jenkins
Three Bird Summer by Sarah St. Antoine
Wind Dancer by Chris Platt
What Flowers Remember by Shannon Wiersbitzy
Byrd & Igloo: A Polar Adventure by Samantha Sieple
The Elk Hunt: The Adventure Begins by S.J. Dahlstrom
The Hidden Deep by Christa Kinde