25 Feb

High School Students Participate in Harvard Model Congress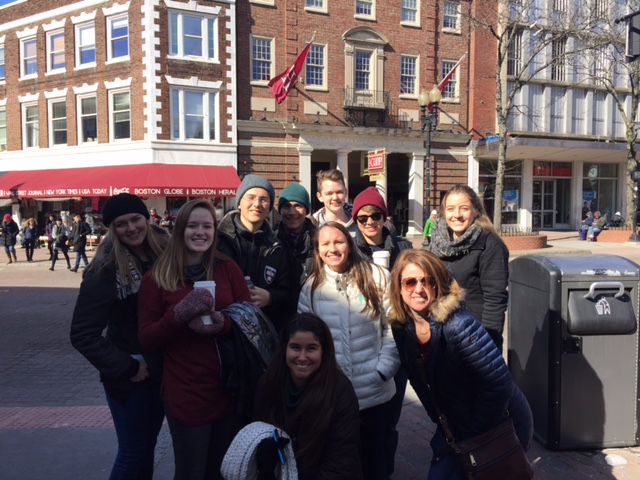 Walking through one of our country's most historic cities, nine WA high school students excitedly discussed the activities of the past several days. In addition to visiting Paul Revere's home, the sight of the Boston Massacre and Mike's Pastries, one student handled several national emergencies as the CIA Director on the National Security Council; another student convinced the Senate to deny the President's appointment to the Supreme Court; yet another wrote legislation that would expand privatization of our country's passenger rail system. These students were part of the 1400+ students from across the US to participate in the most authentic simulation of the US political system. In all, the WA students drafted more than 15 pieces of legislation and were able to get four through to be signed by the President; a very active four days.
During a special presentation during chapel on Wednesday, a few of the students described how impacting the event was for them. They felt intimidated at first but then realized that because of their thorough preparation in the American Political Systems course at WA, they were up to the challenge. They grew in confidence, public speaking and an understanding of the political process. The students encouraged others to take advantage of this great experience. Students interested in signing up for this course for next school year should contact Mrs. Christine Englert or Mrs. Denise Gianino.