03 Feb

Author Melody Carlson Visit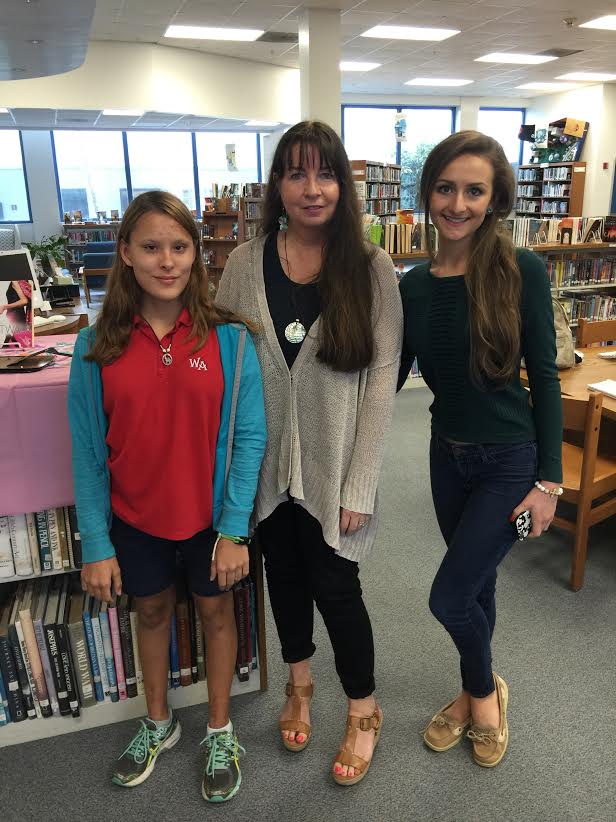 The Upper School Media Center invited Author Melody Carlson to visit Westminster Academy on Tuesday, January 12 of this year. The Upper School was blessed with an interview format directed by Leo Reilly during the chapel service which also included a question and answer time. Melody Carlson has written over 250 books and has sold over 2.5 million books over the last 20 years. In addition to answering questions during chapel, Melody had lunch with two high school students, three English teachers, and other staff members. Students Stephanie Marchelos and Arianna Loucks had each read a book by Melody Carlson and wrote a paragraph as to why they would like to meet with her over lunch.
The High School Creative Writing class came to the Upper School Media Center and had the full class time to gather key writing information from the author on many facets of writing and getting their work published. Approximately thirty middle school students came in the afternoon and were able to ask many questions regarding writing. The students had a steady stream of questions and were very attentive as Melody answered each. We are so glad that Melody Carlson could come visit our school. We have many of her books in our collection if you are reading this and are interested in her books.