07 Jan

Winterfest Student Art Contest—WA Winners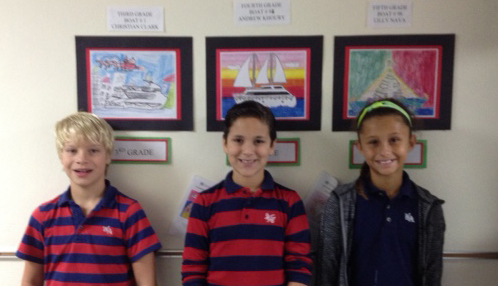 In December, in honor of the Fort Lauderdale Winter Boat Parade, the third, fourth and fifth‐grade art students were given an opportunity to enter their drawings into the Winterfest Student Art Contest. Their entries were submitted and the winners will be announced in March of 2016.
The drawings were also entered into the Westminster Christmas Boat Drawing Contest. All lower school students, faculty and friends were encouraged to vote for their one favorite drawing in each grade represented. The winners of the contest received a "boat load" of art supplies. The winner of the third grade was Christian Clark. The fourth‐grade winner was Andrew Khoury and the fifth‐grade winner was Lilly Nava. Everyone loved looking at all 120 entries that were located in the lower school hallways. Congratulations to the winners as well as all of the participants.