03 Dec

NHS Alzheimer's Center Visit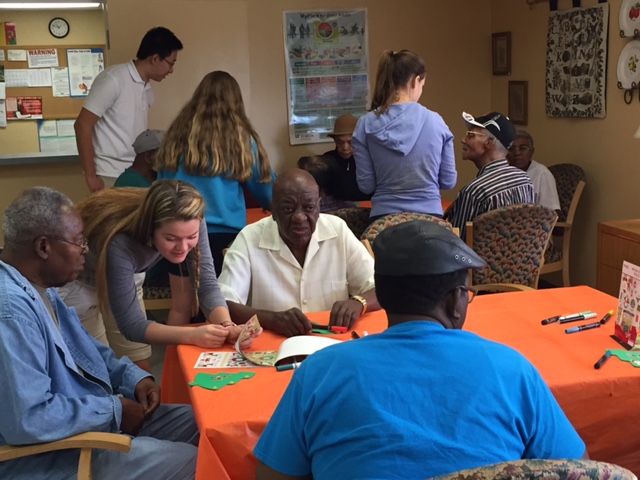 Our National Honor Society visits to the Alzheimer's Center have been going fantastic this year! The students always have an enjoyable and conversation‐filled time with the patients at the Center.
This past visit, on Tuesday, December 1, we decided that we would have a Christmas‐themed visit. We started off the visit by singing with the patients hymns like "Silent Night," then we decorated miniature Christmas trees and talked with them. We were so blessed to be able to share the happiness and joy that Christ's birthday brings with the sweet and kind‐hearted patients at the center.
We are looking forward to a new year with many more blessed and enjoyable visits to come.