12 Oct

Attorney General John Ashcroft Visits WA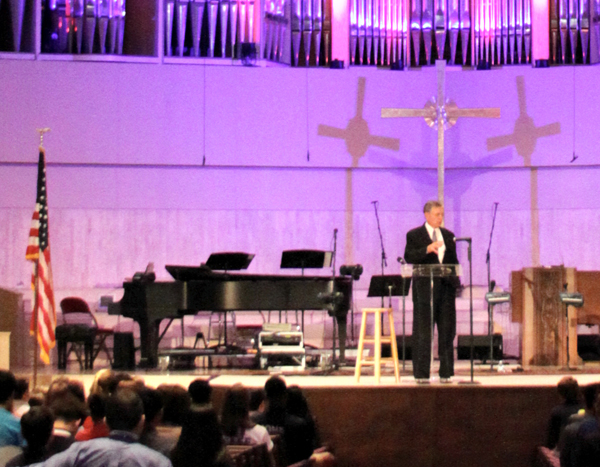 On October 9, WA had the honor of hosting Attorney General John Ashcroft for a special chapel with our high school students and parents. Attorney General Ashcroft shared about the privilege of receiving education from a Christian perspective and challenged students to work hard, but also give God the glory for all of their accomplishments. He told his personal story of where he was was when the attacks of September 11 occurred and his role in fighting terrorism as he served under President George W. Bush as attorney general. Following the assembly, Mr. Beaupied's Broadcasting class conducted a professional studio interview with the Attorney General. Mr. Critch's Leadership class along with Mrs. Gianino's Governent students submitted questions in advance for the interview.
One of the questions posed to Attorney General Ashcroft was "What struggles or obstacles did you have to overcome politically as you are very open about being a Christian?" His response was very wise as he answered, "It's my firm belief that it's against my religion to impose my religion. Now it's not against my religion to expose my religion, to let people see what I believe; but for me to try and demand that other people see it the way that I do, that would be very inappropriate, and would be against my religion." This is a powerful statement for today's culture. We are grateful for Attorney General Ashcroft's service to our country and his boldness in sharing his faith in Christ.