08 Sep

A Year Of Firsts And School Records For Shark Attack 744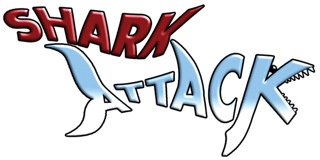 Year of great firsts & School Records
We have 55 students on our team — a team and school record!
Approximately 30% of our student members are women which ties a team record!
We have formed a task group (led by Ray Tong '16) attempting to mentor students on 15 new FRC teams in China!
We have formed an exploratory group working on starting a FIRST Robotics Team in Haiti. This would be the first FIRST team in Haiti!
We are hoping to build on last year's legislative STEM initiative to foster FIRST robotics everywhere in Florida.
We finished a record summer of classes, seminars, and clinics for robotics at WA. More than 30 robotics students were involved in our summer programs!
Upcoming Events & Competitions
Open House / Driving Practice
Saturday, September 26, 2015 at 1:00 p.m. to 4:00 p.m.
Mission Mayhem — FIRST Robotics Post‐Season Event


Saturday, September 19, 2015 at

Dillard High School — Fort Lauderdale, Florida
Panther Prowl — FIRST Robotics Post‐Season Event


Saturday, October 3, 2015 at

Florida Institute of Technology — Melbourne, Florida
2016 FIRST Robotics Competition Kickoff
Saturday, January 9, 2016 at WA Upper School Media Center & WA Robotics Lab
Meeting — 9:00 a.m. to 3:00 p.m.
World Telecast —

10:30 a.m. to 11:30 a.m.

(2016 Game Unveiled)
FRC South Florida Regional Robotics Competition
Possible Dates — Wednesday, February 24 to Saturday, February 27, 2016
Possible Location — Greater Fort Lauderdale & Broward County Convention Center
FRC Orlando Regional Robotics Competition
Possible Dates — Wednesday, March 9 to Saturday, March 12, 2016
CFE Arena — University of Central Florida — Orlando, Florida
Third Regional Robotics Competition
TBD — Late March or April Event, 2016
FRC World Robotics Championship


Tuesday, April 26 to Sunday, May 1, 2016 at the

Edward Jones Dome and The Americas Center, Saint Louis, Missouri
Follow The Robotics Team
For more information about our Robotics team throughout the year, please follow them on our social media links.