13 Aug

Robotics Team 744 Shark Attack Busy During The Summer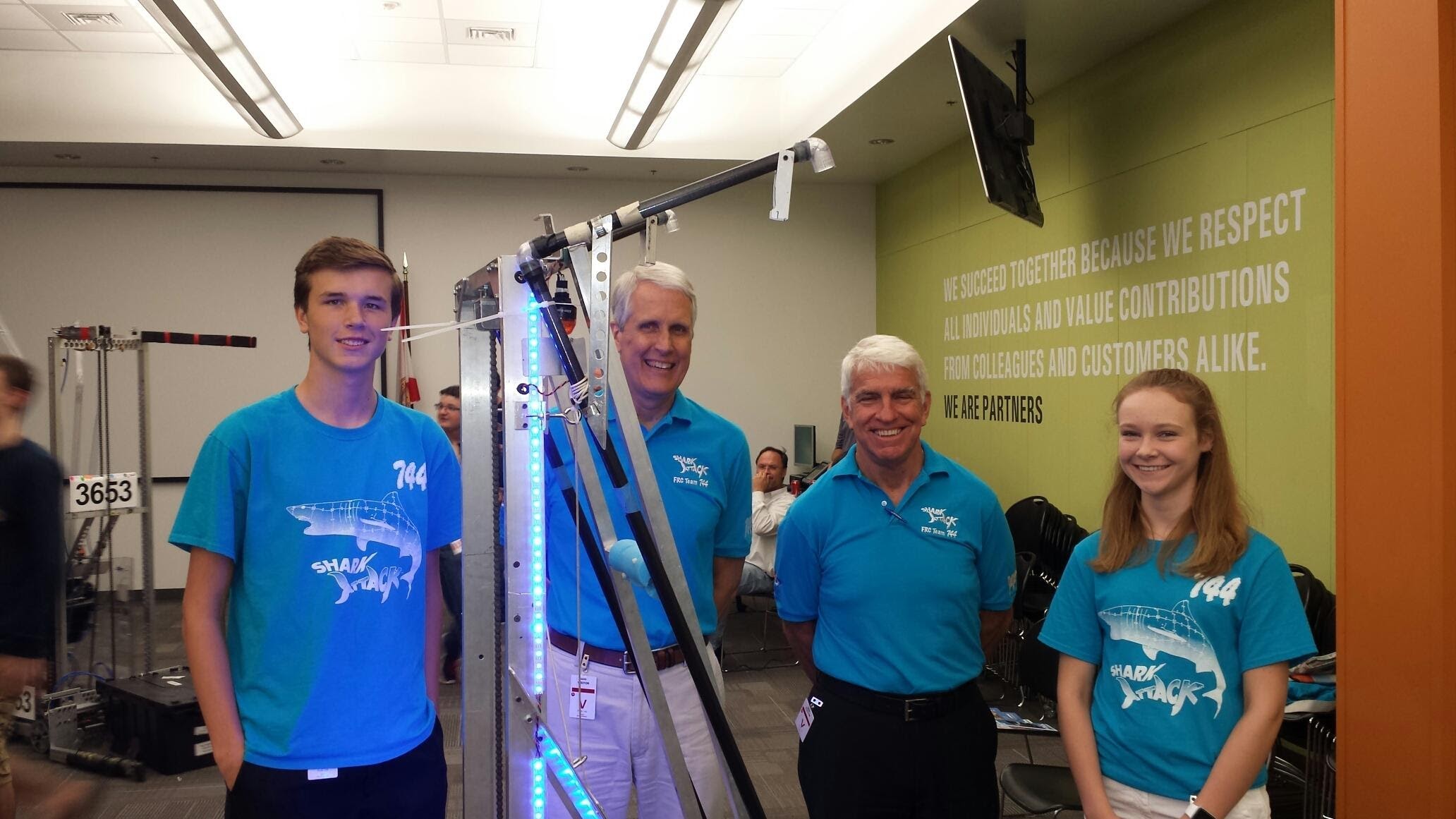 The Robotics Team began the summer with a Robotics Clinic that included courses in Java programming for robotics, a short course on electrical wiring and pit management, a short course on build season strategy, driving, and promotions, and a weekend driving clinic. More than thirty students gained from the wisdom and knowledge of MIT engineering student and WA alumnus, Alex Danielsen and WA students Louie Rondino, Chad Tucker, Alex Warters and Mark Yoder.
Recognized as one of the top robotics teams in the world this year, Team 744 was invited to participate in the Indiana Robotics Invitational, on July 16–18 in Indianapolis, Indiana. This is an illustrious event where the most competitive teams from across the country and internationally, come together for two days of team competition. We were able to send a small delegation from our team to represent Team 744, Westminster Academy, and the State of Florida. FRC Team 744 was indeed honored to compete with the best robotics teams in the world and was able to learn some great lessons from these teams.
On August 10, Shark Attack was invited to participate in Robotics Day at Motorola. Motorola Solutions Foundation is a major sponsor of several robotics teams in the FIRST Robotics program. Team 744 is blessed to be one of those teams. On Monday, we joined several other sponsored teams demonstrating robots and answering questions posed by the Motorola engineers as they visited (and were recruited as mentors) by the various teams. A number of the engineers tried their hand at driving our robot and thoroughly enjoyed the experience. We are thankful for the support of Motorola Solutions Foundation and their dedication to financially backing the FIRST Robotics program at Westminster Academy. We would also like to thank Motorola Mobility Foundation for their support.
In the next few months, Team 744‐Shark Attack will be competing in Mission Mayhem and Panther Prowl competitions that will be taking place in September and October. Please look for announcements on upcoming events and contact Mr. Kent Stolley if you have a specific interest in supporting our Robotics program.