23 Apr

Lamplighter Award Voting Party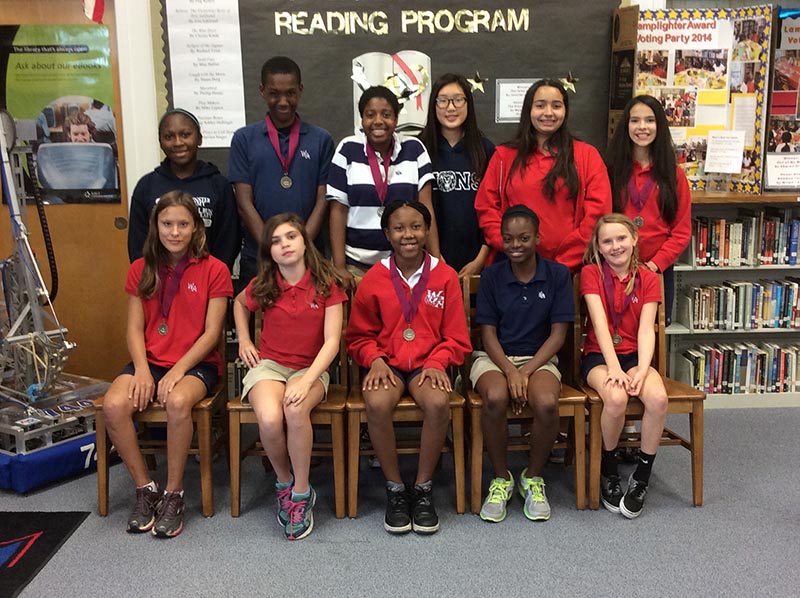 The Upper School Library/Media Center had their Lamplighter Award Voting Party during lunchtime on Wednesday, April 22. Middle School students have been participating in this program that nominates 10 books for the students to read. These books contain stories and information that covers the world. The books recognize family values and ethical behavior. Students that read at least 5 of these selected books were to the Voting Party. Those who read all 10 books are given a medal. The book with the most votes: The Blue Door by Christa Kinde.
A special thank you goes to Bonnie Thompson for overseeing this special reading program.
Congratulations to the following participants, we are sure your life has been enriched by your efforts:
Top row: Jessica McKenzie, James Fears, Hannah Brown, Alice Park, Audrey Aguiar, Amanda DeStefano
Front row: Arianna Loucks, Mia Hibler, Aija Keyes, Abbey Rowe, Hanna Newberry. Not Pictured: Chelsea Brown
We hope to see all of our middle school students participate next year. Please stop by the upper school library/media center for a list of books for next year that they can start reading this summer! Way to go Lamplighter Lions!