23 Feb

Technology Tip: YouTube Kids—A New Family‐Friendly App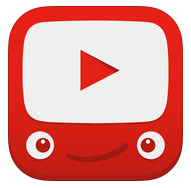 While research has shown that hours watching traditional television are declining, time spent watching YouTube and other online streaming services is on the rise—especially among children and young adults. Driven by this trend, Google has made good on a promise to provide services for younger children.
YouTube Kids has four main sections—Shows, Music, Learning and Explore. The app gives users access to YouTube's main videos, but YouTube Kids' results are filtered. Also included are parental controls that allow parents to disable search, limit screen time, and set the maximum volume.
Download YouTube Kids for free on your iOS or Android device.