17 Feb

Kaitlyn Moore Receives Acceptance Letter From U.S. Naval Academy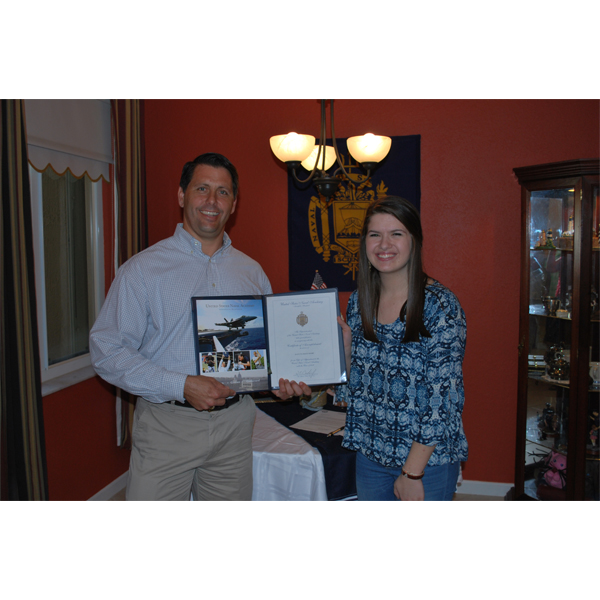 Please join us in congratulating senior Kaitlyn Moore on the receipt of her acceptance letter to the United States Naval Academy! Kaitlyn has been patiently waiting to hear from the U.S. Naval Academy (USNA), after being accepted into the U.S. Air Force Academy earlier this year. Kaitlyn hopes to become a pilot. Family, friends, and church family all gathered on Sunday to congratulate Kaitlyn on this accomplishment and to join alongside her as she signed her letter of commitment. Kaitlyn's Blue and Gold Officer, George Moraitis, presented Kaitlyn with her appointment certificate. There was a special time of prayer and fellowship to congratulate Kaitlyn. She will be reporting to the U.S. Naval Academy in Annapolis, Maryland, for Induction Day (I‐Day) on July 1, 2015.
Please join us in congratulating Kaitlyn and all our other students who have received acceptance letters or awaiting responses from other military academies, colleges, and universities.