18 Oct

2013 Yearbook Receives Three Accolades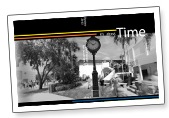 WA Yearbook endeavors have been extremely successful over the years with their annual publishing of Optime*. They have recently received some wonderful accolades:
Three marks of distinction and first place in National Scholastic Press Association (NSPA).
Gold Medal Rating from Columbia Scholastic Press Association (CSPA).
Selected by Herff Jones to be in their Showcase. These books are sent throughout the southeast as examples of excellent journalism.
"As one of the editor-in-chiefs, I am blessed to be working alongside two fellow seniors, Laura Peed and Emily Bishop, and I have been apart of the yearbook staff since 8th grade", said senior Ashton Anderson.
"Each year our knowledge and experience has grown. We are thankful for the environment and second home that the yearbook room and Miss Neal has provided us through the years. We have already put in hard work this year and are striving to produce a yearbook pleasing to the student body and God."
Congratulations to and "very Well done to Miss Carol Neal and the entire yearbook staff for their outstanding work!